Air Filtration
Cleanrooms are highly controlled environments where the air quality is monitored to ensure the stringent standards of cleanliness required for the manufacture of pharmaceutical, electronic and healthcare goods are met. These stringent standards require high fresh air rates, extensive filtering, temperature, and humidity control.
Cleanrooms are designed to different class specifications depending on the sensitivity levels of the production process. The higher the class in cleanroom the more stringent the demands on air quality become and therefore the need for improved air filtration increases.
To ensure that a cleanroom is capable of reaching the required cleanliness levels, it is important that the air supplied into the cleanroom is filtered using filters that conform to and are certified by the standards governing high efficiency air filters. These standards not only set out the efficiency standards that are demanded from these air filters but they also set out the testing methods required to classify these filters into their categories.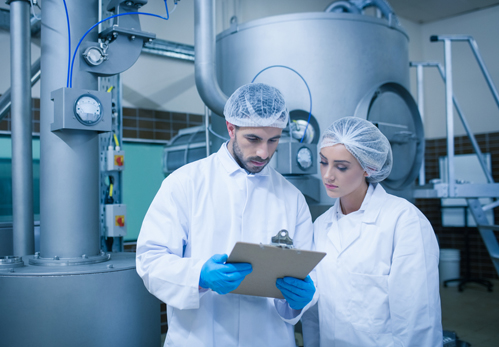 Your cleanroom filtration system is an integral part of your cleanroom, regardless of whether it is a softwall, hardwall,modular, monobloc or rigid wall cleanroom. The filtration system is essentially what keeps your cleanroom clean.
At Saakvee, our goal is to assist our clients in protecting their critical environments through innovative cleanroom designs. One of the components we use to accomplish this is pneumatic filters. We install and maintain pneumatic filters of different types so as to ensure that your secure environment meets the high standards required of a cleanroom.
Modular Cleanroom Benefits
Modular Construction

Quick Assembly Time

Versatility

Reconfiguration

Airflow Control

Inexpensive Modifications
Pneumatic Filter
Pneumatic filters are instruments that contribute to maintaining the integrity of cleanroom environments by extracting contaminants from the compressed air stream but, still allowing air to pass through. Cleanrooms typically make use of different levels of filtration. These are utilised in a filter-regulator-lubricator form factor with the various filter housings interlinked.
At Saakvee, we offer different types of filters in sizes that will fit your cleanroom needs. HEPA and ULPA filters are the names given to the different groups of high efficiency filters. They are used to constantly recirculate the air inside a cleanroom, with external air which is introduced into the room also going through a filtering process to remove dust.
The average commercial pneumatic filter is capable of extracting particles from the air that are as tiny as 5 micrometres. This process of filtering maintains the pneumatic devices and protects them from damage which typical contaminants cause. Dirt particles, lubricant particles ejected by the compressor, aerosols or small water droplets are just some of the contaminants extracted from the air by a primary filter.
Secondary filters can extract contaminants as small as 50 nanometres in size from the air stream. These contaminants or particles include odours, vapour, fumes, mist, oil and moisture as well as tiny particles. Secondary filters can be supported by membrane air dryers. Membrane air dryers are "point-of-use" air drying devices which are used to depress the pressure dew point. This is accomplished by removing water vapour selectively from the compressed air stream. This occurs as the compressed air stream flows through the hollows inside narrow membrane fibres.
However, membrane air dryers can be easily damaged when they come into contact with water, oil, or similar liquid droplets. They therefore need to be protected with a top quality coalescing air filter installed within or immediately upstream from the membrane air dryer housing.
The applications of air filtration devices are diverse and can be used in many cleanroom environments, including specialised scientific research, food processing, and industrial production such as manufacturing of pharmaceuticals or microprocessors.
Cleanroom Design, Build & Validation
Budgeting and planning

Engineering, design & layout

Airflow and filtration design

Construction and Installation

Full Certification of our product

Industry-specific equipment installation

Validation
HEPA/ULPA FILTERS
One of the components in enabling the reduction in particles is the use of high efficiency filters
The stringent standards cleanrooms have to meet detailed in BS 14644 are maintained using various components one being the use of filters. These filters can be either "High efficiency particulate air (HEPA") or "Ultra Low Particulate Air (ULPA)". These filters must conform and be certified to EN1822:2009 which is the regulation that governs them.
These filters are constructed of filter media which is the area of the filter that filters out the particles, sealants which create a leak-proof seal between the filter media and frame, a frame where the filter sits and a gasket which will prevent any air from leaking out. To qualify as HEPA by industry standards, an air filter must remove (from the air that passes through) 99.97% of particles that have a size greater-than-or-equal-to 0.3 µm and an ULPA filter must remove at least 99.999% of particles that have a size greater-than-or-equal-to 0.1 µm.
The HEPA filter or ULPA filter will then be housed within a Fan Filter Module (FFM) primarily within
cleanroom on the ceiling. The number of these FFM are dependant on the size of the cleanroom and the ISO standard required. All air-handling systems within cleanrooms will also have pre-filters to remove gross contamination and protect the cooling coil and final filter from environmental conditions. As HEPA and ULPA filters only remove particles if the removal of odour and hazardous & corrosive gases are required it is necessary to include activated carbon filters into the design of the cleanroom.
Modular Cleanroom Services
DOP Testing To Ensure Secure Environment In A Cleanroom
It is vital that the HEPA or ULPA filters within the cleanroom, be it part of the cleanroom or within the equipment within the cleanroom are functioning correctly. In order to ascertain this filter integrity testing or Dispersed Oil Particulate (DOP) testing is an assessment executed to determine integrity and performance of an installed Ultra Low Penetration Air (ULPA) filter or a High Efficiency Particulate Air (HEPA) filter. As these HEPA or ULPA filters are prone to damage it is paramount that this DOP test is not only carried out at regular intervals, but also when equipment is moved.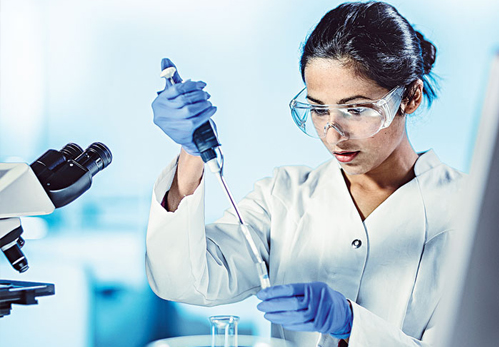 Using a cloud of dispersed oil particulate as an aerosol, DOP testing involves releasing a high concentration of the aerosol into the airstream, upstream of the filter. The filter face is then scanned using a photometer to measure the concentration of particles which have made their way through the filter.
DOP filter testing provides assurances for all parts of the filter, including the seals and the housing of the filter.
Involving highly specific and technical guidelines to ensure consistent testing, as well as being a part of your regulatory obligations, the DOP testing for your specialist ventilation system should be carried out by professionally qualified engineers to avoid costly mistakes. We at Saakvee carry out all our DOP testing to BS ISO 14644-3: Test Methods B.6.2 Procedures for installed filter system leakage scan test with an aerosol photometer, using qualified, experienced engineers.
The High Standards Of Air Filtration We Use In Our Cleanrooms
Cleanrooms are required to be very sterile environments and require a high level of air quality. Particulate and molecular contamination control is crucial since the tiniest micron of dust or gas molecules can cause damage. At Saakvee, we offer a wide range of HEPA/ULPA filters and air filtration systems for a variety of contamination control applications and modular, hardwall and softwall cleanroom environments.
Our cleanroom specialists will create and design an air filtration system with premium HEPA/ULPA filters and effective air filtration systems to ensure that your cleanroom operates with the most advanced equipment available.
Maintaining the integrity of a secure environment to ensure continued effective performance of a cleanroom will require validations to be performed at process-dependent intervals. This will prove the cleanroom environment is in compliance with ISO 14644-1:2015 which covers the classification of air cleanliness according to particle concentration.
Contact Us For Filter Installation Or Maintenance
At Saakvee, your contamination control requirements are our priority. Our proven expertise, CTCB-i certified engineers and ISO classified controlled environments are available to protect your critical processes and add value to your operations. We install and/or service and test your filters to ensure air integrity.
Your cleanroom is necessary for the protection of your critical processes and environments. We can help ensure this by providing filter installation and maintenance that guarantees filter integrity and efficiency.
Cleanroom Industries/Sectors