In the pharmaceutical industry, cleanrooms are in high demand because of the role they play in providing a contamination free environment for research and product development.
With pharmaceutical processes constantly evolving, the need for cleanrooms that can keep up with changing needs is crucial. Our awareness of this at Saakvee has put us in a unique position to provide state of the art cleanrooms that deliver flexibility, optimal performance and security. If you need a cleanroom to protect your critical processes, we are the cleanroom solution providers to talk .
We provide a comprehensive range of specialist cleanroom services to those in the pharmaceutical industry, including design and installation of cleanrooms and validation and training.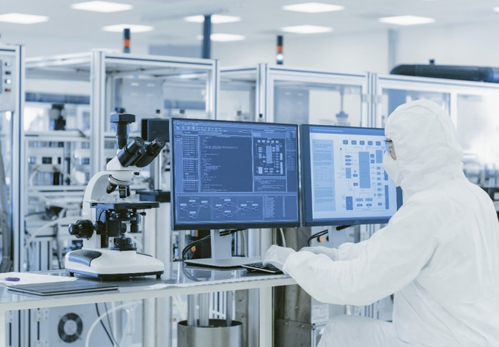 You can also contact us for the supply and installation of cleanroom consumables such as gowns, furniture such as biological safety or laminar flow cabinets.
If you are uncertain as to which of our cleanroom services your company needs, we are available to provide a free site survey as well as a professional consultation. Please contact us to get started on your cleanroom project.
Modular Cleanroom Benefits
Modular Construction

Quick Assembly Time

Versatility

Reconfiguration

Airflow Control

Inexpensive Modifications
Pharmaceutical Cleanroom Requirements
The pharmaceutical industry is ever evolving and the demand for cleanroom technology is on the rise in order to help pharma companies with achieving their goals.
Within the pharmaceutical industry, cleanrooms play a big role in the research and manufacturing of medicines, vaccines, production of other sterile medical products, and the packaging of these products. If these products are not produced in a sterile environment, this can result in product contamination which may result in reduced efficiency of the product and therefore, waste.
To help you minimise the risk of waste and other consequences of contamination during your critical pharmaceutical processes, Saakvee can provide you with a secure environment that protects your processes, products and operators.
The cleanrooms we provide to the pharmaceutical sector are all up to ISO 14644-1 and other relevant standards. This ensures that your pharmaceutical operations are in line with regulations governing the sector.
Our expert services will help you maintain and control air cleanliness and maintain sterility in your sensitive environments. For pharma cleanrooms under HTM 03-01, we provide pharmacy aseptic suites and inspections to ensure sterility in all relevant parameters. We always keep up with the latest changes in regulations governing cleanrooms  within the pharmaceutical sector and update our services as necessary.
To find our whether your pharmaceutical cleanroom is compliant with current standards, contact us today for an inspection at your convenience.
Cleanroom Design, Build & Validation
Budgeting and planning

Engineering, design & layout

Airflow and filtration design

Construction and Installation

Full Certification of our product

Industry-specific equipment installation

Validation
Saakvee Services For Pharmaceutical Cleanrooms
We can be of service to you irrespective of whether you require the installation of a new cleanroom, modification or maintenance of your existing cleanroom or even validation.
We have over a decade's experience delivering our unique services and are considered one of the most reliable cleanroom providers in the pharmaceutical sector.
various organisations in the sector, rest assured that we are more than capable of delivering services to your satisfaction, regardless of your cleanroom needs.
Our services can be tailored to match the complex and critical nature of your secure room needs and regulatory requirements governing your activities.
Modular Cleanroom Services
Cleanroom Design & Build
We are specialists at delivering smart and innovative cleanroom solutions that effectively manage your contamination control challenges. After understanding your requirements, we will provide you with a scalable cleanroom that is designed and built to meet the needs of your operation. During the design phase, we will put together a combination of parameters to deliver optimum results. We can also provide full project management for the duration of your cleanroom's lifecycle.
We offer modular cleanrooms which convert existing facilities into classified clean environments, and our modular cleanrooms incorporate smart features such as touch-screen environmental controls, alarms and remote diagnostics which ensure that they are intuitive, easy to use, and comprehensively secured. All the cleanrooms we design and build are manufactured to the exact specifications of the client. This ensures the client gets a fully personalised secure environment that meets their needs and long term goals. A cleanroom designed and built by our experienced specialists at Saakvee will satisfy all current and EU and ISO standards.
Cleanroom Consumables
You can also contact us for the delivery of any product you need to get the best out of your installed cleanroom. We can provide quality cleanroom consumables to keep your cleanrooms performing at optimum efficiency. We can also provide consumables to help modify your cleanroom to meet your changing needs. Our stock of cleanroom consumables are from leading cleanroom brands, and this guarantees that we provide the best quality when you source your consumables from us.
Contact us today for cleanroom consumables such as clothing, monitoring equipment, cleaning, furniture, and more. Depending on your order, we can have your delivery dispatched on the same day. In the event that you can't find the consumables that you need for your pharma cleanroom on our website, let us know and we'll source it for you
Cleanroom Training
Your staff will need to know how to safely and effectively use your cleanroom. The greatest cleanroom contamination risk comes from those who have access to it, but we can help minimise this risk by providing your relevant staff with cleanroom training.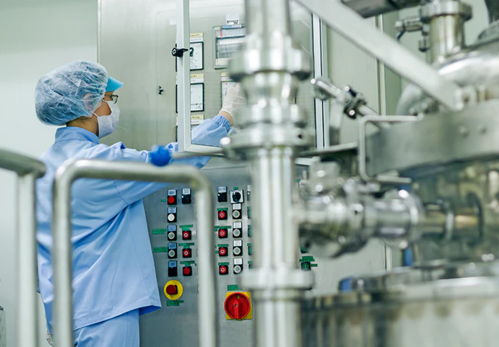 Staff who have access to your cleanrooms will be trained on the correct implementation of protocols and best contamination control practices through our training programme. A Certificate of Attendance will be provided at the end of the training programme.
If necessary, we can work with you to develop a personalised course that's tailored to meet the unique needs of your pharma operations. Some of the topics typically covered during Saakvee cleanroom training include hand hygiene, gowning and cleaning best practices, particulate monitoring, contamination sources as well as the dangers of failing to adhere to best practices.
Cleanroom Validation
By scheduling regular cleanroom validations, you will be able to verify your controlled environment remains secured and up to standard, thus preventing contaminated products and other costly waste.
Our specialist team at Saakvee is qualified to test your cleanroom facility to ensure it conforms to ISO 14644-1:2015 Cleanroom Standards and other relevant regulations. The validation process typically includes: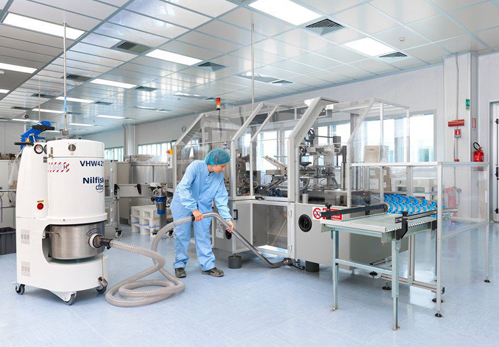 Filter integrity testing in line with ISO 14644-3:2005

Air pressure differentials according to 14644-1:2015

Airborne particle counts

Airflow readings

Testing of containment leak in with ISO 14644-3:2005

Smoke visualisation testing in line with ISO 14644-3:2005

Safety cabinet assessment which will include Discuss testing and Fume Cabinet Testing. Carbon Breakthrough Testing in line with BS7989 may also occur

Testing of recovery rate in line with ISO 14644-3:2005

Testing of comfort tests such as noise levels, lux, RH readings, and temperature

Provision of Particle Counter Calibration certificates that indicate compliance with ISO 21501-4:2007
As well as validation tests, we also manage the validation services for various associated clean air devices to ensure your critical environment qualifies for Operational Qualification (OQ) and Performance Qualification (PQ). Once validation has been completed, we will provide you with a detailed and auditable report.
Saakvee For Your Pharma Cleanroom Needs 
At Saakvee, our experienced Validation Technicians are all CTCB-i trained and qualified to deliver best results to our clients in the pharma industry. We are ISO 9001:2015, ISO 14001:2015, and OHSAS 18001:2007 accredited, which means that we are certified to help you achieve the  most effective and efficient working conditions in your cleanroom.
We can help you build a new pharma cleanroom, or help with optimising your existing pharma cleanroom.