A cleanroom requires cleanroom validation or certification via several physical tests for it to meet recognised cleanliness standard that offer both you and your customers the assurance that operations in the cleanroom meet all quality requirements.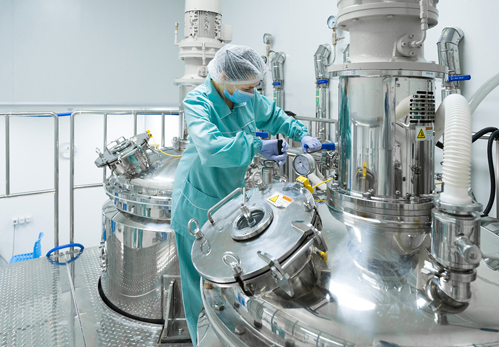 The cleanroom is an enclosed environment used for the production of items requiring low-level environmental pollutants such as aerosol particles, dust, airborne microbes and chemical vapours. It is mostly used by biotech, high tech, healthcare, and manufacturing industries. The concentration of airborne particles is minimised within controlled environments. It is important to conduct routine testing to certify that a cleanroom meets the specified requirements and verify that the facility is performing within operational limits whilst maintaining confidence in quality assurance programmes.
Modular Cleanroom Benefits
Modular Construction

Quick Assembly Time

Versatility

Reconfiguration

Airflow Control

Inexpensive Modifications
Saakvee Technologies is the leading expert for cleanroom testing and certification. With over a decade of experience, you can depend on us to build, test and certify your cleanrooms. Standard certification includes
Particle count
ISO5-8 and Class 100-100l
Room differential air pressure
Using NIST traceable calibrated instruments
Mountable inspection certificate
Detailed test report with data map
Optional certifications include
Humidity map
Enumeration and identification
Vibration test
Visible environmental monitoring
Sound map
Temperature map
Lighting intensity map
Cleanroom Design, Build & Validation
Budgeting and planning

Engineering, design & layout

Airflow and filtration design

Construction and Installation

Full Certification of our product

Industry-specific equipment installation

Validation
What Is Cleanroom Testing?
A cleanroom that meets cleanliness standards requires routine certification, monitoring and regular validation or requalification. Saakvee Technologies specialises in cleanroom certification of MHRA licensed facilities. Our cleanrooms can be found in a range of establishments including aerospace production, sterile packing facilities and aseptic production areas in hospitals, pharmaceutical production, telecommunication facilities, biotech research, microfabrication facilities and vaccine production plants.
A cleanroom is subject to specific requirements based on the industry standards and the country where the cleanroom is located. Cleanrooms in the associated with medical products for sale to Indian or local markets require a licence from the Medicines and Healthcare Products Regulatory Agency.
The MHRA specifies regular testing and qualification to ensure that cleanrooms standards are met and maintained.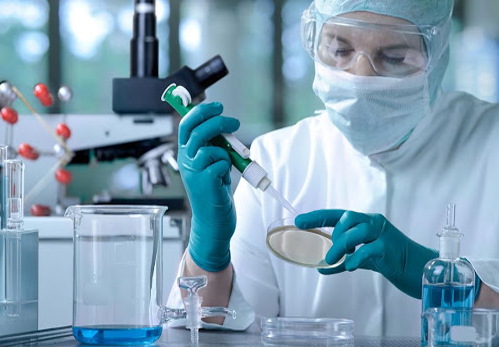 Modular Cleanroom Services
MHRA Cleanroom Certification
The MHRA provides guidelines that promote good manufacturing and distribution practices for manufacturers of cleanrooms. The standards to be met include air pressure difference, particle count, airflow, recovery and airflow visualisation, containment leakage testing and installed leakage testing.
The designated cleanliness grade and occupancy state determine the acceptance criteria for the particle count test of a cleanroom. Cleanroom certification requires testing defined parameters to identify if design performance is achieved. Routine cleanroom certifications are also required to ensure that performance does not change during operations and occupancy. Cleanroom occupancy states include
Class 1000 "as-built": This means a brand new cleanroom environment that has never been used. The room is at its cleanest in this state. The room is in a condition when the installation was complete with services functional but without materials, production equipment or people present.
Class 1000 "at rest": This means humans have conducted daily operations in the room for the intended purpose the room was built for but not during the period a test was carried out. The room has been filtered to remove process particulates and human dirt.
Class 1000 "in operation": At this level, the cleanroom functions in a specified manner for which it was created; air quality is measured over the normal course of a working day with occupants in the room. The cleanroom is less clean at this level as humans contaminate the cleanroom by stirring up particulates from surfaces.
Which ISO Class Is The Cleanest?
According to the ISO 14644-1 classification system, the highest cleanroom standard is Class 1 or FS209E and the lowest, which is the same as ordinary room air, is class 1000,000 or ISO 9. Cleanroom classifications are rated according to the number and size of particles permitted per cubic metre (pcm). For example, if your cleanroom has to meet the ISO class 6 level requirements, you cannot have more than 35,200 particles greater than .5 microns in size pcm in a cleanroom space. Cleaner environments mean lower ISO class ratings.
Preparing For Cleanroom Certification
From a structural view, most cleanrooms are similar. They feature airtight walls, return air grills, windows and doors. They all re-circulate air and remove contaminants; hence airflow and room air exchange rates are crucial to the certification of your cleanroom.
Production has to be analysed during the process development stage if you want to build the best cleanroom environment for your products. Ensure you have the right contamination controls required to produce quality products.
You also need a clean air supply through ULPA/HEPA filters for a low contamination environment, a controlled access environment, the correct number of air changes per hour and the correct amount of negative or positive air pressure. Some products have other specific conditions such as relative humidity, regulated temperature, latex-free or silicone and more.
The validation master plan should be finalised before the full-scale operation. It should contain
Strategy: A design phase that elucidates the objectives and results to be achieved.
Protocols: They specify how goals will be achieved and cover the implementation stage.
Evaluation: It describes the methods and means of tests used to analyse the performance of the cleanroom.
Cleanroom Industries/Sectors
Saakvee Technologies Cleanroom Certification
Saakvee Technologies offers comprehensive cleanroom certification, testing and related services such as:
Room pressurisation test
HEPA/ULPA filter installation leak test
Uniformity and airflow volume test
Airborne particle count test
Measurement of the efficiency of the cleaning process and microbial testing of surfaces and air.
We have vast experience in cleanroom systems which will ensure the critical areas of your cleanroom meet and maintain international standards and quality specifications. Our services are executed in accordance with our standard operating procedures which are regularly updated to ensure they comply with the current ISO, Good Manufacturing Practices, USP-800, USP-797, CETA, IEST and MHRA standards. We also offer emergency service support, quality review report documentation, exceptional customer service and access to trained technical services.