Saakvee offers a variety of HEPA filter systems for installation in cleanrooms. We can provide with as many as necessary to suit your contamination control needs regardless if what you have in place is a modular, hardwall, or softwall clean room.
You can contact our cleanroom specialists today to help create and design a personalised air filtration system with superior HEPA filters. If uncertain as to which HEPA filter or filtration system will best serve your needs, we are able to provide professional guidance and all the in depth insight needed to help you make a well-informed decision.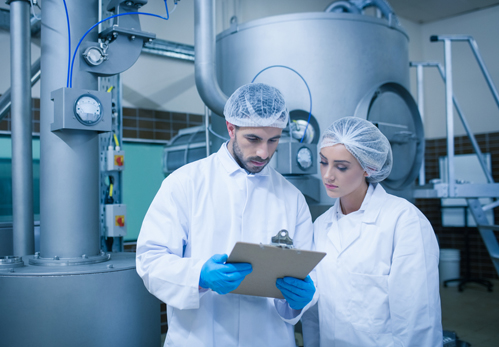 Modular Cleanroom Benefits
Modular Construction

Quick Assembly Time

Versatility

Reconfiguration

Airflow Control

Inexpensive Modifications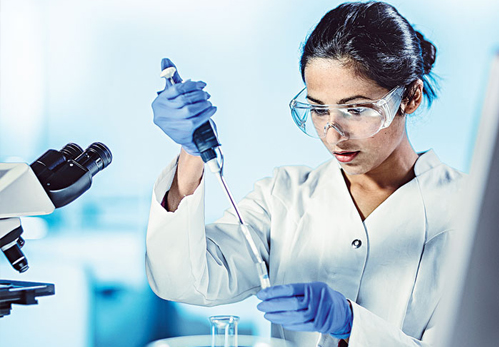 What Is A HEPA Filter?
HEPA (High Efficiency Particulate Air) is a filtration system that is used to extract contaminants or particulates from the air in a cleanroom. When installed, it will contribute greatly to maintaining or increasing air cleanliness levels.
What differentiates HEPA filters from other types of filters is how effective it is at filtering small particles from the air (as small as 0.3 microns).
For a filter to be categorised as HEPA, it must be tested and proven to be able to trap up to 99.97% of particulates that are 0.3 microns in size or larger. Even though this is the standard, many HEPA filters can in fact capture particulates that are less than 0.3 microns in size, but 0.3 microns is the minimum that the HEPA filter must be capable of.
With HEPA filters installed by Saakvee in your cleanroom, maximising contaminant reduction and operating efficiency can be easily achieved to protect your critical processes. This is why such filters are a critical feature in bigger cleanrooms. What type of HEPA filter will make an ideal fit for your cleanroom will depend on the design of your cleanroom as well as the unique goals of your organisation. You can contact us today for a free site survey to help you determine which HEPA filter system will best suit your needs and the cleanroom class you are trying to achieve.
Cleanroom Design, Build & Validation
Budgeting and planning

Engineering, design & layout

Airflow and filtration design

Construction and Installation

Full Certification of our product

Industry-specific equipment installation

Validation
What Is A Micron?
Particles floating around in the air can vary in size, ranging from detectable by the human eye to ultra-microscopic. Microns is the unit of measurement for particles which are one-millionth of a meter in size. To help you picture a micron, 1 inch equals 25,400 microns.
Below are examples of common elements in our atmosphere and their size in microns:
Pure oxygen: 0.0005 microns

Car emissions: 1 – 150 microns

Spores: 3 – 40 microns

Bacteria: 0.3 – 60 microns
How Do HEPA Filters Work?
HEPA filters capture air contaminants with the aid of a complex web of fibres. This can happen either by Inertial Impaction, Sieving, Diffusion, or Interception, depending on the size of the contaminant/particle.
Smaller particles dissipate as they travel through the filter till they collide with a fibre and are trapped. Medium sized particles are also grabbed by fibres in the filter through interception. Larger contaminants are trapped via sieving and inertial impaction. This combination action will help keep your cleanroom's air protected from all three classes of contaminants.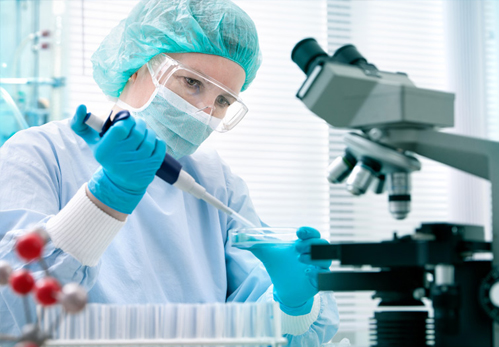 Modular Cleanroom Services
Are All HEPA Filters The Same?
HEPA filters may all serve the same purpose but they are not all the same, with some being more effective than others. In terms of composition and utilization, there can be significant differences. For instance, HEPASilent™ particle filtration technology uses an ionizer to charge incoming air particles with a negative electrostatic charge. A gradient composition of synthetic fibres then captures the charged particles.
There's also the HEPA-lite™ which is a localised clean air solution. It is adaptable, economical, and efficient. It operates by maintaining quality of air at points where products are exposed, thus removing the need for a cleanroom to enclose the entire production line.
The BioGS HEPA Filter on the other hand doesn't just trap contaminants. Instead of letting contaminants accumulate in the filter and result in further growth of bacteria and viruses, it eliminates the contaminants.
There are a variety air filter technologies currently in use, and many companies combine their HEPA filters with other innovations such as ionizing, ozone, activated carbon, or UV technology to improve efficiency.
We can advise you on what to expect from the various filtration options available and recommend HEPA technology that eliminates doubt and guarantees best results.  Let our cleanroom experts put in place for you an enhanced HEPA filter that will protect your cleanroom and critical processes on a microscopic level.
Modular Cleanroom Benefits
Modular Construction

Quick Assembly Time

Versatility

Reconfiguration

Airflow Control

Inexpensive Modifications
Types Of HEPA Filters
HEPA filters that are generally available on the market are based on the following technologies:
Fan Powered HEPA Filters
Instead of opting for terminal air filtration units, many are now going for self-powered air filter modules because of their ease of installation and overall flexibility. A standard fan powered HEPA filter can feature variable speed control and are characteristic of most cleanroom designs. It is advisable a fan powered HEPA filter features power indicator lights that can be used to monitor the continuous operation of the cleanroom air filter.
Terminal Diffusers
This type of HEPA filter module is typically hung from tee-bar ceilings to provide unidirectional airflow. The HEPA air filter efficiency module is rated at 99.99% at 0.3 microns.
Low-Profiled HEPA Filters
In scenarios where fitting in a standard size air filter module above the room will be difficult or simply impossible, a low profiled HEPA filter is a viable alternative. Low-profile HEPA filtration modules feature dual motorized impellers that deliver a minimalistic package with a total height of only 9.5 inches. They are ideal for cleanrooms that are short on space.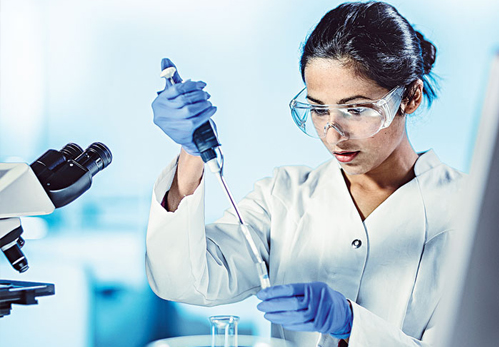 EEF HEPA Filtration
This type of HEPA filter is used mostly in surgery suites, Pharmaceutical compounding, hospital isolation rooms, biotech industries, in Medical Device applications, and similar scenarios where sterility is critical. The filtration system possesses an ionising field with an ion flux that charges particles and bacteria. This kills some of the bacteria upon entry into the grid by exposing them to a continuous dose of ionizing radiation.
Charging the particles and bacteria make filtering them out of the air more efficient with up to a thousand times lower penetration than a conventional filter with similar flow rate. This HEPA filter system is rated at 99.999999+% DoP and the result is a higher class cleanroom with superior clean air. In addition, this filter exceeds most international standards and best practices and has enough power for double HEPA filtration air re-circulation and exhaust.
We have a variety of cleanroom HEPA filters available in special sizes to satisfy your precise specification. Whether you need a single HEPA filter unit or more for your cleanroom needs, we can satisfy your unique requirements and specifications.
Cleanroom Industries/Sectors
Maintaining Your Cleanroom's HEPA Filter
If the air filter in a cleanroom is malfunctioning, the risk of your critical environment being contaminated is high and can lead to disruption of critical processes and product quality.
Filter integrity testing or Dispersed Oil Particulate (DOP) testing is an assessment executed to verify the integrity and performance of an installed High Efficiency Particulate Air (HEPA) filter. The whole filter face will be assessed during the DOP test to verify there are no leaks or other inefficiencies capable of compromising integrity of the cleanroom. Our filter integrity testing is in line with ISO 14644-3:2005 With regularly scheduled filter maintenance, you can avoid the risk of prolonged and unexpected downtime that can negatively affect the operations of your organisation.
HEPA filters can be expensive and time consuming to replace. But the need for regular replacements can be minimised with diligent maintenance of the filtration system. With maintenance, a typical minimum HEPA filter replacement schedule for a clean room could be once every three years.
But bear in mind that frequency of changes can be influenced by factors such as a cleanroom being in proximity to a construction site, proximity to freeways, fog or other climate-related conditions that may place an extra burden on the operation of the filtration device. You can schedule regular check-ups and maintenance of your HEPA filtration system with our experienced and competent Saakvee engineers.
It is essential that the HEPA filtration system you have in place is actually capable of true HEPA, that is, filtration at 99.97 percent of particles at 0.3 microns. HEPA filters provided by Saakvee will always give you actual figures, so you know exactly what you are getting. For most HEPA filters, a great deal of suction is required to pull air through all the filtering fibres. This is why true HEPA filters require powerful motors. We can provide you with a HEPA filter that is powerful yet energy efficient.