At Saakvee Technologies, we specialise in the design and installation of hardwall, softwall, modular and other forms of Cleanrooms for organisations across a wide range of industries. As part of our comprehensive Cleanroom services, we also offer specialist Cleanroom panel repair services.
Our panel repair services are a cost-effective solution for restoring Cleanroom partition systems. Regardless the extensiveness of repairs required by your organisation, you have our guarantee that each will be carried out diligently by our dedicated in-house team. Our team are highly trained and possess the specialised tools to ensure all ongoing contamination control requirements within your Cleanroom are satisfactorily met.
Our repair services will be tailored to satisfy all regulations pertinent to your industry, all the while adhering to the highest international standards. This will be delivered whether you're in the Pharmaceutical, BioTech, Engineering, Manufacturing, Food Processing or Defence sectors, amongst others.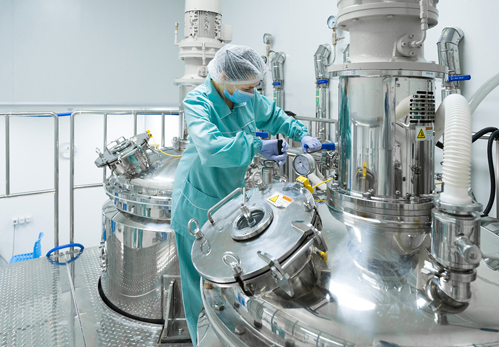 Cleanroom panel repairs can be delivered at your convenience and in a sterile environment to ensure highest quality results are delivered. Contact Saakvee Technologies today for Cleanroom panel repairs that reduce downtime in your Cleanroom and increase efficiency.
Modular Cleanroom Benefits
Modular Construction

Quick Assembly Time

Versatility

Reconfiguration

Airflow Control

Inexpensive Modifications
Cleanroom Wall Panels And How We Help With Them
During the design and installation of your Cleanroom, it's crucial that careful consideration is given to all aspects of the construction process. This includes the choice of wall, ceiling and floor materials, as well as how they will be installed to guarantee a secure environment for your critical processes.
Your Cleanroom walls must be installed in such a manner that they effectively minimise the risk of contaminants (such as airborne particles) in your Cleanroom. The installed walls must also facilitate effective temperature, air flow, and humidity control within the Cleanroom.
Generally, panel walls in a Cleanroom make for easy installation and maintenance. In the event a single panel or multiple panels are damaged, only those damaged need to be repaired or replaced. This takes away the need for extensive repair work and minimises costs and the risk of contamination.
Wall panels also ensure flexibility in the shape and size of a Cleanroom's design. This is because panels are available in a variety of styles and sizes, and can be installed in a configuration that best suits your needs.
Our experienced team of professionals possess the specialist skills and tools to perform panel wall installation and repair to suit your unique Cleanroom requirements. Our focus is on delivering services of the highest standards that eliminate the need for repeat repairs.
Trust Saakvee Technologies for wall panel services that allow for greater efficiency and overall performance.
Cleanroom Design, Build & Validation
Budgeting and planning

Engineering, design & layout

Airflow and filtration design

Construction and Installation

Full Certification of our product

Industry-specific equipment installation

Validation
Why Contact Saakvee Technologies For Panel Repairs?
If there is a need to manufacture products or perform experiments in a controlled environment, you'll need a Cleanroom that effectively shields your critical processes.
In order to choose a Cleanroom wall that best supports your long- and short-term goals, it's important to take into consideration not just performance, strength and durability, but also the appearance of the walls and how they'll complement the rest of your facility. We are the Cleanroom specialists who can provide all the guidance needed to ensure you invest in a wall that consists of only high-quality materials for best results.
We have years of experience in Cleanroom panel installation, replacement and repair throughout some of which were delivered in challenging circumstances. Before starting work on your panel reparation and restoration project, we will first thoroughly survey and evaluate your site to determine the most suitable solution to uphold the relevant health and safety standards.
Saakvee Technologies engineers are fully trained to assess all projects thoroughly and will take into account the following:
VOC compliance
Prevention of odour by using solvent-based or water-based products
Installation of high scratch-resistant and easy to clean surface
Opting for replacement panels with a long life expectancy
Elastic products for good impact resistance
Depending on your industry, we can provide pharmaceutical and food-safe sector-approved products
Installation of products that minimise risk of fungi and bacteria growth
To suit your schedule and individual goals, we can provide panel repair and refurbishment services at your convenience, including while your facility is in operation. This will minimise downtime and any other negative impacts on the productivity of your organisation.
We can perform repair works on internal Cleanroom panels and external facade panels to maintain or upgrade the standard of your secure environment. We guarantee our services can be delivered on time and budget, without compromising durability, quality or Cleanroom efficiency.
We also offer follow-up services, including site surveys to assess completed repair works.
Call Saakvee Technologies Today For Fast And Cost Effective Panel Repair Services
Your Cleanroom will comprise of specialised materials, equipment and protocols that best match the specifications and goals of your secure environment. We will protect your Cleanroom investment with panel services that make use of only superior quality products from market-leading brands.
Our repair services will be tailored to satisfy all regulations pertinent to your industry, all the while adhering to the highest international standards. This will be delivered whether you're in the Pharmaceutical, BioTech, Engineering, Manufacturing, Food Processing or Defence sectors, amongst others.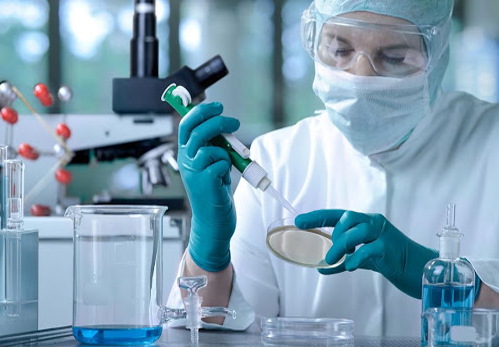 Modular Cleanroom Services
Our engineers are fully trained in various aspects of Cleanroom panel repair and replacement, including live environment entry and exit procedures. We utilise equipment that's strictly application-specific. This includes using only materials and substances that have been verified as being incapable of tainting your secure environment or critical processes.
By applying the latest methodologies, equipment, and industry best practices, we will deliver the repair services you've requested with optimal efficiency and to a higher standard, thus saving you time and money in the long run.
The Saakvee Technologies team is focused on delivering a 'first time fix' in all scenarios. This eliminates the need for repeat repairs or unnecessary waste and expense.
Cleanroom Industries/Sectors