Cleanrooms are rooms that have a controlled level of dust and other contaminants regulated by an air filtration system standard. They are mostly employed in the healthcare sector and other industries where environmental conditions could affect product quality such as pharmaceutical, chemical, logistical, microelectronics and food. Recently, universities and academic institutions have started making cleanrooms available for their researchers, students and industrial partners.
Saakvee is one of the global specialists in university cleanroom technology. We create multidisciplinary cleanrooms for universities and academic institutions providing facilities for nanoelectronics, optoelectronics, quantum technologies and biotechnology. We specialise in designing and installing a wide range of customised cleanrooms, including modular, monobloc, hardwall, and softwall cleanrooms that meet the highest international standards.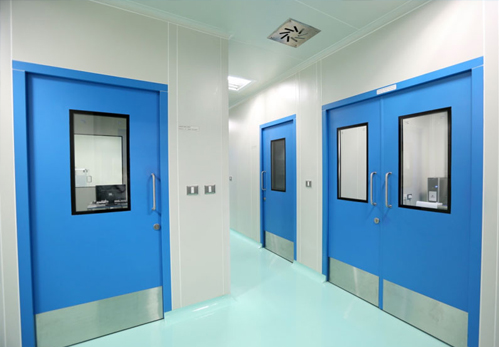 Modular Cleanroom Benefits
Modular Construction

Quick Assembly Time

Versatility

Reconfiguration

Airflow Control

Inexpensive Modifications
Designing A Secure Environment For University Cleanrooms
At Saakvee, we provide comprehensive cleanroom designs to serve university clients. Most of our university cleanroom facilities are designed to have less than ten microinches of floor vibration. This is to ensure optimum performance from sensitive processes such as electron-beam lithography and SEM imaging. We offer a safe and multi-user environment from design to installation, and including:
Smoke and heat sensors
Free site survey, Cleanroom planning
Construction and installation
CNC engineered
Fully managed service
Training and support
Panel repairs
BMS management
Cleanroom certification and validation, Servicing testing validation and DOP testing. We are able to install and supervise your turnkey project from the design to the validation. Together we choose each element of the cleanroom including but not limited to passboxes, rotating and/or sliding doors (hermetical or semi-hermetical), walls, floors, ceilings, furniture and the appropriate air treatment depending on your production process. We are able to manage both large-scale and small-scale cleanroom projects according to the defined technical requirements of the end user.
We design our university cleanrooms to protect critical environments and we pay attention to filter efficiency and integrity. All air entering a cleanroom is treated by one or more filters. These filters can include single pass or re-circulating systems with different airflow options. Technologies such as CFD airflow modelling and point cloud surveys are just some of what we use to plan and ensure performance with accuracy.
Our Ultra Low Particulate Air (ULPA) filters are tested to 99.9995 percent on 0.12 micron efficiency while our High Efficiency Particulate Air (HEPA) filters are tested to 99.99 percent on 0.3 micron efficacy. This creates a positive pressure and clean air environment.
During the DOP test, we assess the whole filter face in order to verify there is no leak or other damage that can compromise the integrity of a cleanroom environment. If during the test, the filter is found to be below specified efficiency standards, our engineers are able to quickly replace the filter media onsite. Our effective services will minimise your cleanroom downtime and ensure that you can resume operations within the shortest possible time.
Cleanroom Design, Build & Validation
Budgeting and planning

Engineering, design & layout

Airflow and filtration design

Construction and Installation

Full Certification of our product

Industry-specific equipment installation

Validation
Our Approach To Constructing University Cleanrooms
At Saakvee we realise that performing cleanroom projects on university campuses requires more than just understanding the technologies involved. It requires a unique approach. We know how to operate safely on an active campus, and understand what it takes to deliver successful university cleanroom projects to meet your requirements and budget.
Our cleanroom experts are experienced with designing and constructing new facilities, retrofitting cleanrooms into existing buildings, and renovating or expanding current facilities. Whether designing and constructing a nanotechnology lab, a nano or bio cleanroom, or a BSL3 facility, we understand what it takes to execute a successful project on an active university campus.
Our university cleanrooms are designed to precision specifications and operate in accordance with strict industry practices. At Saakvee, we focus on enhanced quality controls for optimum productivity. Our team aims to ensure that extreme care is taken when dealing with your delicate and complex manufacturing needs. Advanced cleanroom technology is available to reduce contamination risk and improve process control in an active cleanroom environment.
Modular Cleanroom Services
Benefits Of University Cleanrooms
In highly sensitive university laboratories, unknown particles can affect the most carefully configured experiments. In order to achieve accurate results, all variables that could affect an experiment must be removed. These sensitive experiments require safe environments because they often involve handling biological agents.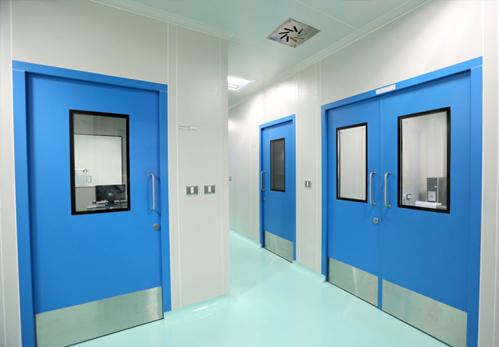 A cleanroom environment protects the outer areas of the facility from harmful biological agents. All the interior equipment is designed to protect technicians and includes laminar flow cabinets, biological safety cabinets, and filtration fume cabinets protect the scientists while they conduct procedures that involve hazardous materials.
Cleanrooms also give students and researchers the opportunity to select specialisation modules such as microfabrication and bionanotechnology which require cleanroom laboratory work as part of their learning experiences.
At Saakvee, we create a contaminant-free environment so that experiments relative to multiple sciences and technologies can be conducted. Our cleanroom provides the constant that helps researchers reduce and eliminate cross-contamination or variables that might hinder accurate results.
Rules Of Conduct For Personnel Regarding University Cleanrooms
Cleanrooms are restricted areas and access must only be allowed to authorised persons. People entering cleanrooms must wear protective clothing. Under no circumstances should this clothing be worn outside cleanrooms, and the clothing must be changed immediately after becoming contaminated. Naturally, smoking and the presence of food in cleanrooms is prohibited.
Controls such as full-body suits, dust masks and respirators, and hairnets ensure human contact is not a source of biological contamination. People working in a cleanroom environment leave and enter through airlocks that may typically involve an air shower stage. They are clothed in protective gear such as gloves, face masks, hoods, coveralls and boots.
There may not be air showers in cleanrooms with less rigorous air contamination standards; but an anteroom, also referred to as "gray room" is the place where cleanroom suits are worn. Access to cleanrooms are limited to personnel wearing cleanroom PPE. Only special shoes, with entirely smooth soles are allowed in cleanrooms because they do not track in dirt or dust. But these shoe soles must not create slip risks for safety reasons.
All equipment used in a cleanroom as well as other necessary materials are designed to have low capability for environmental contamination. Only special buckets and mops are used in a cleanroom. Common materials such as fabrics, pencils, and paper produced from natural fibres are usually excluded and substitutes are used.
Cleanroom Industries/Sectors
Saakvee For A Guaranteed Secure Environment For Your Critical Processes
Installing cleanrooms in your academic institution is a worthwhile investment, but one which must be done to ensure that significant repairs will not be needed once the controlled environment is in operation.
At saakvee, your contamination control requirements are our priority. We employ innovative methods and pride ourselves on meeting any cleanroom specifications. Our services are ISO 14001, ISO 9001 and OHSAS 18001 accredited.
At your request, our experienced CTCB certified engineers and ISO classified controlled environments can be provided to your university to protect critical processes and add value to your operations.