If you are dissatisfied with your current cleanroom ceiling system, Saakvee is the team of experts to call in the client for an improved design.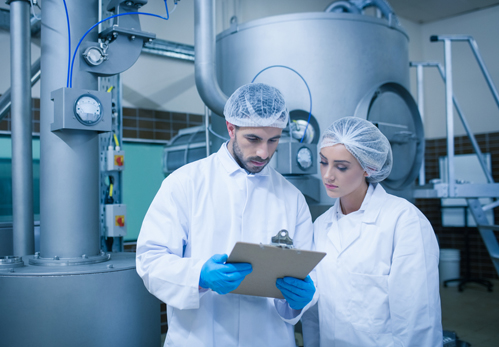 We specialise in delivering self-supporting ceiling structures that are designed to satisfy ISO 5 – 8 requirements. We can provide you with a perfectly fitted ceiling system regardless of whether your cleanroom is a Softwall, Hardwall, modular, or monobloc cleanroom.
We guarantee that a ceiling system installed by us will be customized to your specifications and more than capable of bearing the weight and dimensions of lights and panels, as well as standard fan/filter units.
Our cleanroom ceiling systems are versatile and available for a variety of unique needs.
Modular Cleanroom Benefits
Modular Construction

Quick Assembly Time

Versatility

Reconfiguration

Airflow Control

Inexpensive Modifications
Available Saakvee Ceiling Systems
The right ceiling system for your clean environment will depend on your unique needs and the desired class of your cleanroom. By analysing the needs and goals of your cleanroom environment, we can provide you with the most appropriate of the following Cleanroom ceiling systems.
Cleanroom Design, Build & Validation
Budgeting and planning

Engineering, design & layout

Airflow and filtration design

Construction and Installation

Full Certification of our product

Industry-specific equipment installation

Validation
TechGrid 2″ Gasket Ceilings System
This is a newer type of Cleanroom Ceiling Grid System. It is designed to effectively satisfy the weightier load requirements of 300-mm wafer transport systems. The ceiling system features 2" wide clear aluminium tee members that are anodized and extruded. It will be rod hung from an overhead support structure.
The ceiling system once in place can hold filters or lights on its continuous ledge. This is ideal for organisations that need a contamination free manufacturing environment. Another unique benefit of the ceiling system is piping, equipment and other electrical components can all be hung from it at ceiling level which creates free and clear floor space.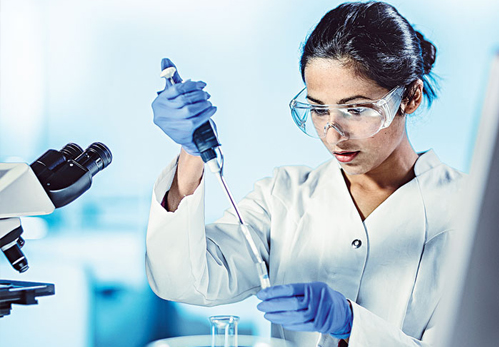 AD Flushlight Grid Ceiling System
The design of this ceiling grid is aimed at providing uniform airflow for Class 10 or higher applications. It is a gasket sealed ceiling system that features integrated sprinklers, lights, and ionizers. It also features a continuous gasket ledge that can hold filters for Class 100 or higher manufacturing processes and environments. The grid ceiling plane is totally even to minimise interference when adding walls, wafer transport systems, or mini environments.
Modular Cleanroom Services
Walkable Grid Ceiling System
With a walkable ceiling system, you can worry less about cost or complications associated with effective maintenance of cleanroom equipment and other facilities. A walkable grid ceiling system installed by our team will enable you to cost effectively implement simple solutions to maintain the cleanliness and safety of your secure environment.
The Ceiling System is structurally reliable and allows for secure mobility, as expected of a truly walkable ceilings
Light-Weight Ceiling System
The cleanroom ceiling system is made up of extruded aluminium perimeter angles and 2" wide extruded aluminium tee members that create a continuous gasketed ledge that can hold High Efficiency Particulate Air (HEPA) filters or Ultra Low Penetration Air (ULPA) filters, tiles or blank pans, light fixtures, and other components that may be needed to meet the stringent requirements of your clean environment.
The light weight ceiling system is easy and quick to install, resulting in shorter ramp-up times. This is partly because no drilling or taping is required for installation as each Light-Weight Ceiling cleanroom ceiling grid piece is pre-cut from the factory. Each component is simply snapped in place using specially designed clips.
Gel Grid Ceiling System
For maintaining tight tolerances in higher class cleanroom environments, the Gel-Seal T-Grid is a great option because of its state of the art features and the significant advantages they offer. When applied, the gel creates an airtight and secure barrier that protects against moisture and dust to meet even the most sensitive cleanroom requirements. The Gel Grid Ceiling System can be customised with the addition of ionization emitters, sprinkler penetration sleeves, and seismic sway control to the system.
Cleanroom Industries/Sectors
If you are uncertain as to which cleanroom ceiling system will make an ideal fit for the unique needs of your secure environment, we are available to provide professional guidance and a free site survey.