Saakvee Technologies is a leader in the design, construction and installation of cleanrooms, high containment laboratories and controlled environments. We design and build high quality cleanrooms in the other parts of the world. With over a decade of experience in cleanroom design and construction, we have a comprehensive knowledge of all industry standards including ACDP, ISO 14644 and CL3 & 4.
Cleanroom Construction Process
The cleanroom construction includes the management, delivery, installation and implementation of the project. Your cleanroom project is overseen by a senior project manager who ensures the safe and efficient installation to HS and CDM regulations.
There are some projects you can DIY but a cleanroom construction and installation is not one of them. It is an engineering field that requires the expertise of a qualified cleanroom construction manager and designer, such as the skilled employees from Saakvee Technologies.
Usually cleanrooms are deigned to house HEPA filters to assist in the supply of clean air and gain better contamination control. The clean air is often managed through air conditioning to control the comfort levels for the operators and stabilise the environment for your product.
Cleanroom's are a vital part of semiconductor manufacturing, microelectronics, medicinal, pharmaceutical and laboratories industry. To assure and maintain quality, there are standards that guide the construction process of a cleanroom. The cleanroom area will be designed according to specification and this will be determined through consultation with our customers.
Every step of the process will be thoroughly managed through design and consultation to installation and cleanroom validation. Saakvee Technologies can even supply your cleanroom furniture.
Get in touch with Saakvee Technologies for laminar flow cabinets or other room services. sales@saakveetechnologies.groupa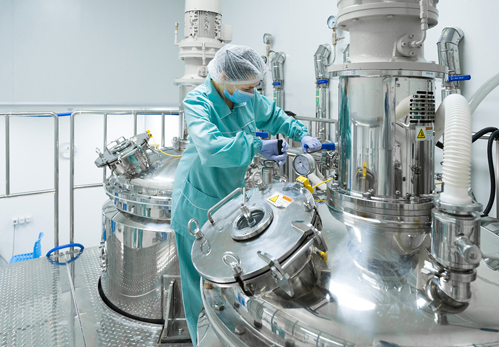 The International Standards Organisation devised ISO 14464-1, to specify the classification of air cleanliness in terms of concentration of airborne particles in cleanrooms. It also states that the space for cleanrooms must be constructed to control humidity, temperature and pressure. Cleanroom construction must be done in a way that minimises the risk of particles entering the cleanroom space. As a qualified and fully integrated cleanroom construction and installation company, we will handle your project from start to finish to ensure success.
At Saakvee, we have a full understanding of ventilation, heating and air conditioning design process. We are also familiar with special HVAC equipment for maintaining space conditions of humidity, pressure and temperature within the cleanroom. The air changes are specifically designed with your cleanroom in mind and this is done by controlling the air flow through the installed HEPA filters or ULPA filters. We take care of everything, right through to helping you choose the correct particle size to measure in your cleanroom.
Get in touch with us at sales@saakvee.group for further information
Modular Cleanroom Benefits
Modular Construction

Quick Assembly Time

Versatility

Reconfiguration

Airflow Control

Inexpensive Modifications
The Saakvee Technologies Cleanroom Construction Team
The Cleanroom Designer
The cleanroom designer designs and constructs a cleanroom without exceeding the budget for the cleanroom project. Before construction, our cleanroom designer will consider the following
The locations where cleanliness levels will be required and at what level.
The best floor plan for the cleanroom construction. Will it require multiple rooms? What level of cleanliness will be required in the gowning or anteroom?
The location of critical work areas. Will the location of airflow pattern, ULPA or HEPA filters in the room have an effect on critical work areas?
Environmental conditions such as humidity and temperature in the clean space. Will the requirement change in the future?
Heat loads based on the equipment load and number of people in the space.
Materials to be used in constructing walls, floor and ceiling. Are they compatible with the process requirement?
Availability of space above the ceiling for HEPA or ULPA filter units, light troffers and the required mechanical distribution system.
The size and location of the air supply, filters and air return for a proper distribution of clean air in the space.
Cleanroom Design, Build & Validation
Budgeting and planning

Airflow and filtration design

Full Certification of our product

Validation

Engineering, design & layout

Construction and Installation

Industry-specific equipment installation
Senior Project Manager
The senior project manager handles all aspects of the project including budget, planning, timing, quality and performance. He will send you a weekly report that details the progress the company is making regarding the project.
Validation Manager
Saakvee Technologies validation managers ensure your cleanroom meets all design criteria.
Superintendent
Our site superintendent conducts weekly safety meetings to ensure skilled workers comply with the PPE safety policy. They also ensure schedule, quality control and on-site construction activities.
Skilled Tradesperson
These are union and non-union workers who carry out the construction of your cleanroom.
Modular Cleanroom Services
The Cleanroom Construction Process
Stage 0 – Regular Construction
This is the stage most contractors know. Saakvee Technologies pays extra attention to housekeeping to ensure complete cleanliness. There are no material restrictions at this stage but the standard personal protective equipment should be used. They include vests, hard hats and safety glasses.
Stage 1 – Clean Construction
Cleanliness is more important at this stage. We conduct hourly and daily cleanups with vacuums. There is no debris or trash in the cleanroom environment. We use sticky mats and multiple rugs to keep dirt outside.
Stage 2 – Pre-Cleanroom Construction
Limit and control access to the cleanroom and setup a smock room for entry/exit with an air cleaner. All workers entering the cleanroom space must wear booties and use the sticky mats on the floor. We install a HEPA vacuum for drilling/cutting in the cleanroom. We turn on the air systems only (not the filter fan units).
Stage 3 – Active Cleanroom Construction
This is the most restrictive stage. It includes stage two precautions and some additional steps. Workers entering the cleanroom must wear coveralls or lab coats, booties, hear nets and gloves. We employ the circulation air system to clean the air continuously.
Cleanroom Installation
Saakvee Technologies provides high-quality cleanroom installation, maintenance and repairs. We offer an impressive turnkey package for your cleanroom. We have worked with a wide range of businesses and clients in biotechnology, manufacturing, and pharmaceutical industries. We provide an experienced in-house team that understands your requirements. This helps us create a cleanroom built and installed to your specifications.
Cleanroom Industries/Sectors
Our cleanrooms improve processes and reduce contamination for all industries including research laboratories, car manufacturing plants and high tech manufacturing. We take care of every aspect including mechanical and electrical services and building works.
Saakvee Technologies technicians provide flexible installation services which can be performed at your location. Our engineers are professionals with experience in installing controlled environments, servicing and operating within them.
Saakvee Technologies is dedicated to delivering the best cleanrooms in the industry. We also offer a five-year warranty on all the cleanrooms we produce.