Saakvee Technologies provides quality cleanroom services that need not exceed your budget. To make this possible, we offer our clients easy access to discounted service contracts.
By choosing a discounted service contract from Saakvee Technologies for your cleanroom installation, maintenance, validation and consumables, you'll gain a competitive advantage over other companies in your industry. Let us help you save money on your next cleanroom project, regardless of size or complexity.
Cleanroom Services Covered By Our Discounted Service Contracts
Depending on your unique needs, we can provide a personalised discounted service contract that fulfils your long term needs and helps you save money on the following services:
Design and Building of cleanroom
Free Site Survey
Cleanroom Training and Support
Remedial Works
Cleanroom Certification and Validation
Smoke Testing and DOP testing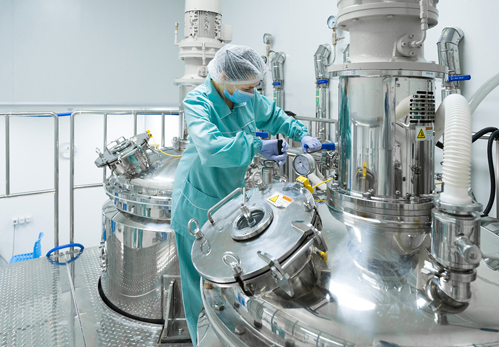 Modular Cleanroom Benefits
Modular Construction

Quick Assembly Time

Versatility

Reconfiguration

Airflow Control

Inexpensive Modifications
Cleanroom Design And Build
Regardless your cleanroom needs, we can provide a comprehensively secure and highly efficient cleanroom design to optimise your processes and efficiencies.
To ensure your cleanroom is perfectly suited for your needs, we will work with you from the design stage to construction. We also help companies overcome any contamination issues by providing state of the art, personalised cleanroom solutions.
Opting for a bespoke cleanroom design from Saakvee Technologies guarantees maximum control over your environmental parameters and processes, as well as a favourable ROI. We have a variety of smart cleanrooms to choose from, which feature innovative technologies, including personalised modular cleanrooms to help overcome contamination control challenges.
Cleanroom Design, Build & Validation
Budgeting and planning

Airflow and filtration design

Full Certification of our product

Validation

Engineering, design & layout

Construction and Installation

Industry-specific equipment installation
Remedial Works
Over time, your cleanroom is bound to experience faults or other instances of wear and tear. We can help rectify this through our remedial services. Our highly skilled engineers immediately get to work repairing faulty aspects of your cleanroom, delivering top-notch and durable solutions on the first try.
Our remedial works cover various aspects of the cleanroom, including floors, walls, filtration system, cabinets, lighting, ceiling, building management system, HVAC system, or any other part of your cleanroom that might be in need of repair. We can also provide remedial services without interrupting your workflow, thus minimising downtime.
Modular Cleanroom Services
Project Management
After installing your cleanroom, we will be there to support you throughout its lifecycle. Through our project management services, we can provide professional guidance and any other form of support you need to achieve the best possible results from your installed cleanroom. We deliver on-time and on-budget projects that meet your industry requirements and international standards.
With our effective project management services, you are guaranteed to fully harness the potential benefits of your cleanroom and minimise any costly errors.
Cleanroom Training
The greatest contamination threat to a cleanroom are the personnel who go in and out of it. To help you effectively minimise this risk and ensure effective contamination control, we can provide your team with training and resources to educate them on cleanroom best practices and the effective implementation of relevant protocols.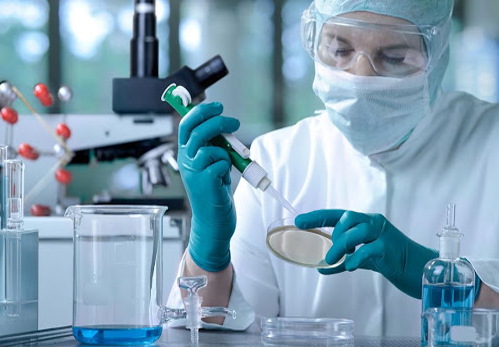 Our comprehensive training includes personalised courses that are divided into theory and hands-on practical sessions. The training course will cover issues such as hand hygiene, gowning and cleaning best practices, particulate monitoring, contamination sources, short and possible consequences of failing to adhere to best practices, and others.
On completion of training, your staff will be provided a certificate of attendance. They would have also attained increased awareness on how to appropriately use cleanrooms and will be more committed to minimising contamination risks that can negatively impact your cleanroom and its critical processes.
Cleanroom Validation
Regularly scheduled validation of your cleanroom is crucial in order to keep critical environments secure and contamination-free. Our team of experts can be contacted for a discounted service contract to cover your annual and interim validations, plus extra benefits such as extended warranty options.
Our validation exercise will verify whether your cleanroom is in compliance with ISO 14644-1:2015 standards and can be delivered at your convenience to guarantee continued safety and efficiency of your critical processes. We can also provide professional guidance to ensure your cleanroom continues adding value to your critical processes.
Cleanroom Industries/Sectors
Cleanroom Consumables
You can call on us for the provision of cleanroom consumables, such as furniture, equipment and anything else needed for a comprehensive cleanroom fit-out. To ensure you have access to nothing short of the highest quality, our stock of consumables are sourced from only reputable cleanroom manufacturers. This means great value is always delivered, regardless the requirements of a client.
We can provide a discounted service contract to cover your cleanroom consumable deliveries. The contract will feature extended warranty options to ensure absolute customer satisfaction. We also offer scalable procurement solutions for cleanroom consumables.
If uncertain which consumables are best suited to your cleanroom needs and requirements, we can provide guidance via our professional consultation services. As your reliable cleanroom partner, we will provide dedicated one-to-one technical support and analysis to guide you towards the most suitable choice of products and custom solutions to meet your budget and individual requirements.
Call Saakvee Technologies Today For Your Cleanroom Service Contracts
Thanks to our discounted service contracts, our pricing on cleanroom services and solutions are friendly and flexible. Be assured that dealing with us is always transparent, with no hidden fees attached. We can also arrange for any required services to be delivered on a schedule that works best for you.
We offer discounted service contracts that cover your annual and interim validations, as well as any other requirements you might have. The contract ensures your cleanroom needs will catered for only by our CTCB-i trained and qualified engineers, who can deliver critical services with minimal disruption to your processes.
We also offer extended warranty options and are willing to work with you to provide the most adequate level of support to keep your critical processes protected non-stop.