The minuscule measurements of a nanometre and a nanosecond have opened up an entire new universe to scientists. Nanotechnology can help engineers and scientists to build mechanical and electronic structures by the atom, leading to significant advancements in various sectors such as communications, medical treatment and business.
We understand that this evolving technology has stringent requirements and we are well equipped to design cleanrooms that help you. Nanotechnology is one of the most important emerging areas of science and research. To successfully conduct research in this area, cleanrooms designed specifically to meet the needs of scientists are required. At Saakvee, we understand these needs and are able to build cleanrooms that meet all the structural and architectural requirements. For both biotechnology and microelectronics, we use prefabricated construction for our building systems and modular walls, ideal for cleanrooms and controlled environments.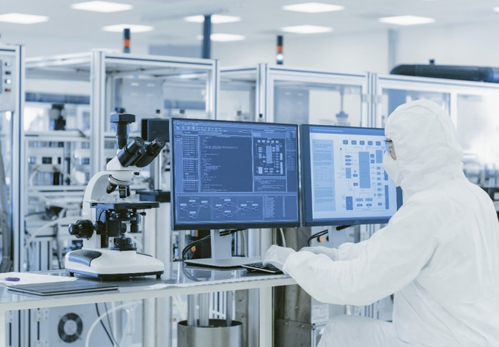 Modular Cleanroom Benefits
Modular Construction

Quick Assembly Time

Versatility

Reconfiguration

Airflow Control

Inexpensive Modifications
Benefits Of Our Modular Cleanrooms To Your Nanotech Manufacturing Process
Modular, freestanding cleanrooms come with several advantages, one of which is reduced costs. We don't need as much construction, engineering and design time to get them up and running and they can be moved to other facilities if the need arises. Modular cleanrooms allow you to scale up as needed since all you'll need to expand would be to take off a wall and add another module. As your needs change, the cleanroom can be made into multiple smaller rooms or reconfigured into a different shape.
As part of the design, hook-ups for plumbing and electrical are engineered into the cleanroom, and we build all filtration and air handling equipment into the ceiling. Modular cleanrooms won't cause as much disruption to your facility as construction of permanent ones, and they will also be more cost efficient.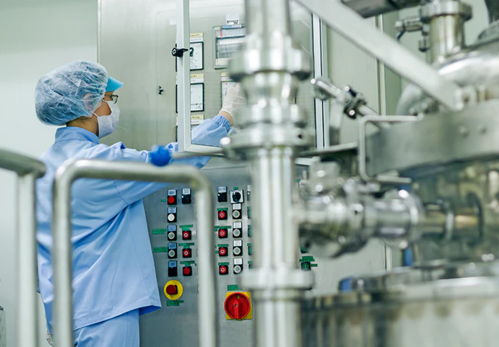 If you already have a cleanroom for product development in your facility, a low level modular cleanroom will allow you to engage in rapid prototyping. This way, you'll be taking the steps necessary for getting the technology moving before completely developing it.
It is critical to work in a particle-free environment when you're working with nanoscale sized particles. Our cleanrooms are designed to keep dust and other particles out, and we will install advanced vibration and filtration control systems to allow you to manipulate materials and make precise measurements on the nanoscale.
Cleanroom Design, Build & Validation
Budgeting and planning

Engineering, design & layout

Airflow and filtration design

Construction and Installation

Full Certification of our product

Industry-specific equipment installation

Validation
A Place Where Biology, Physics And Chemistry Merge
We can design and construct a single cleanroom with different areas or a few cleanrooms on the same facility, with separate rooms for synthesis using physical methods, synthesis using chemical methods and biotechnological research if necessary.
We build cleanrooms with a safety level that also makes it possible to work with genetically modified organisms if required.
Modular Cleanroom Services
Cleanrooms For Nanotechnology Applications
With the emergence of the new technology, research cannot proceed the same way it has in the past, with the use of regular laboratories. Properly constructed cleanrooms are essential for research in several areas, including alternative and renewable energy, information storage, sensors in biomedicine and so much more.
If you expect to create membranes for separating CO2 from exhaust gases, catalysts for cleaner processes or more efficient solar cells, you'll need a highly advanced laboratory. Not only would you need highly advanced equipment in such a lab, but you would also need cleanroom facilities equipped with the latest in cleanroom technology. You can trust us at Saakvee to deliver what you need.
Nanotech And Semiconductor Cleanrooms For The Future
The speed at which technology is advancing requires the development of more reliable and more efficient devices. Scientists and engineers need smarter devices to push development in a number of areas, including autonomous cars, robotics, artificial intelligence, cloud computing, alternative energy and medicine.
At Saakvee, our design and construction experts use comprehensive in-house engineering and their experience with cleanroom architectural, cleanroom mechanical and critical process utility systems to come up with a solution that works for you. What you get is cost-effective, efficient and fast execution of your nanotechnology cleanroom.
What We Do To Build Your Nanotech Cleanroom
From volume production fabs and pilot lines to application labs and research and development facilities, our engineers understand the challenges. You can trust us to bring expertise to your projects, delivered with the precision and speed that match your budget, scale and scope.
Our service includes setting/rigging and installation of your most sophisticated process tools. Given our extensive knowledge, we are able to recognise and recommend the best possible approach, design and execution to help you achieve your goals.
No matter the size of cleanroom you need or the complexity of the operations to be carried out within, Saakvee can address your critical requirements for process tool fit-up and installation, code compliance and contamination control. Our design starts with analysis of your process and tool list, working our way from the inside out to ensure we construct a facility well-suited to your needs.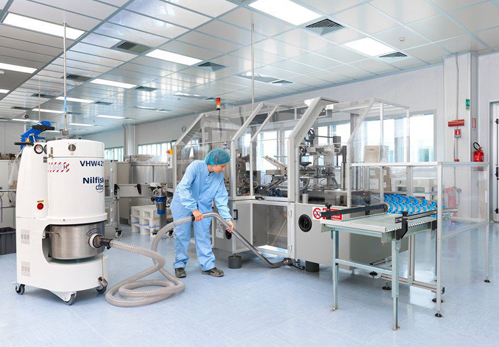 Nanotechnology Cleanrooms To Suit Every Scale
For nanotechnology start-ups with tight budgets, there is a need for cleanroom providers to be able to provide small scale solutions that are as efficient as larger scale facilities. Entrepreneurs are looking to cut production costs as much as possible to ensure initial investments remain protected by profitable production, but without compromising on quality.
Contaminants such as gases and particles can negatively affect product yield, but with a cleanroom, the product will be isolated from particles that could potentially contaminate a product and cause it to be rejected by quality control.
At Saakvee, we can deliver cleanrooms which help keep contaminants out of the facility or remove them immediately if they manage to enter. Larger facilities with access to finance are able to deploy whatever solutions they need, but without as much capital, smaller companies don't have as many options. At Saakvee, we are interested in working with smaller firms to develop facilities to support small production runs of quality products free of contaminants.
Our Cost-Effective Approach
We will need to work with you to assess the processes which must be conducted within a cleanroom. Restricting only those processes to a clean environment, rather than all the phases of the production process goes a long way towards reducing costs. For other non-clean areas of the facility which relate to the clean area, they may only need to be controlled environments that are maintained and conditioned but not equipped with ULPA or HEPA filters.
Once we have developed and designed clean areas for your processes, other control parameters will need to be put in place. We are flexible and do not limit these parameters to how a cleanroom should perform, rather, we focus on the parameters that are relevant to your industry and products. There isn't a specified standard cleanroom particle size or count. What we focus on instead is the particle size and count appropriate for your product.
Cleanroom Industries/Sectors
Your Cleanroom Personnel
The cleanroom itself is only part of the equation of maintaining a clean environment. The personnel need to develop a clean workspace mind set if cleanliness is critical to the integrity of the end product. We can work with you to establish a clothing and gowning as well as janitorial protocols. Cleanroom garments protect your products and processes from people, who are naturally not free from contaminants. The cleanroom must be regularly cleaned meticulously to remove whatever debris may have been deposited. We install ceilings, floors and walls that are easy to clean and do not contribute to the particle count within the cleanroom.