Good manufacturing practices (GMP) are principles applied by manufacturing companied in order to meet guidelines of regulatory agencies in charge of authorizing and licensing the production and distribution of food and pharmaceutical products.
GMP ensures that all products are safe for consumer consumption. In order for a product to be certified, manufacturers must meet the following basic requirements:
Products must be contamination free

Products must be regularly manufactured

Must meet the general product specifications, or marketing authorization (MA)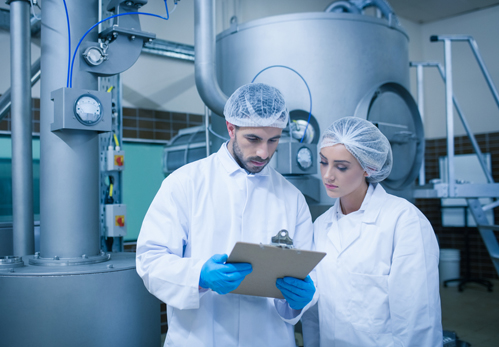 GMP guidelines also specify that:
Products must be contamination free

Products must be regularly manufactured

Workers must be well trained and that facilities must be well equipped.

Records must be taken during production (either manually or electronic), the records must explain the procedures used in productions and the deviations taken in deviations must be recorded as well and investigated by the proper authority.

The quality of the products must be checked even beyond the final phase of production

Special operators must be well trained to carryout documentations properly

Good distribution practices (GDP) must be used to explain procedures and instructions used in productions.
EU GMP guidelines for cleanrooms are stricter than in the US, and cleanrooms are required to meet the standards during operations and while at rest. At Saakvee, our cleanrooms conform to the INDIA and EU GMP standards for all sorts of manufacturing practices, ensuring all products ore of high quality.
Modular Cleanroom Benefits
Modular Construction

Quick Assembly Time

Versatility

Reconfiguration

Airflow Control

Inexpensive Modifications
Cleanzone Grading
According to the Pharmaceutical Inspection Convention and Pharmaceutical Inspection Co-operation Scheme (PIC/S), manufacturing spaces for sterile medicinal products are classified into four grades, A, B, C and D. High risk manufacturing processes take place in the Grade A zones, with C and D zones for non-critical stages in the manufacturing process. Cleanrooms and cleanzones used for each grade must comply with ISO 14644 standards, with particle concentration classified according to ISO 14644-1.
Grade
Maximum permitted number of particles/m³ equal to or greater than the tabulated size
At rest
In operation
0.5µm
5.0µm
0.5µm
5.0µm
A
3,520
20
3,520
20
B
3,520
29
352,000
2,900
C
352,000
2,900
3,520,000
29,000
D
3,520,000
29,000
not defined
not defined
Manufacturers make use of a quality management system (QMS) to support proper GMP procedures.  ISO 9001 is the QMS often referred to by organizations, and manufacturers observe GMP alongside ISO regulations. QMS enables the manufacturer enhance the product quality with streamlined procedures and proper business management.
Cleanroom Design, Build & Validation
Budgeting and planning

Engineering, design layout

Airflow and filtration design

Construction and Installation

Full Certification of our product

Industry-specific equipment installation

Validation
INDIAN Regulatory Agency
 In the India, GMP is policed by the Medicines and Healthcare products Regulatory Agency (MHRA).  Functions of the MHRA related to GMP includes;
Ensuring that manufacturers comply with the legal requirements concerning medicine

Supervising the bodies responsible for checking manufacturers follow due procedures before selling medical devices

Run investigations to check for the danger possessed by unlicensed products.

Surveillance for after effect of drugs and medical equipment when used by the customers

Check and confirm the sale and use of medical products

Supervise the testing of medicines and medical devices
The HMRA works with licensed manufacturers, wholesalers, blood establishments and foreign establishments working for  MA holders.
Modular Cleanroom Services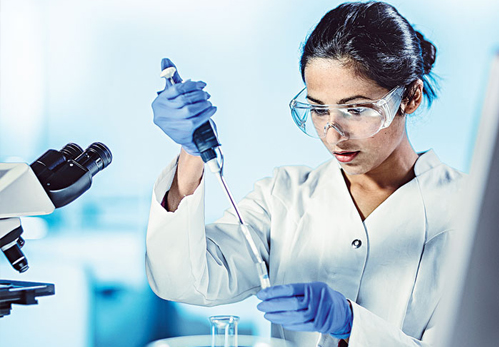 GMP Inspections
The inspection Action Group advises the MHRA on recommendations for regulatory action. There are two IAG groups, and GMP regulations are covered by IAG1. To ensure that producers and distributors conform to GMP regulations, the IAG performs periodical inspections, including inspections for manufacturers applying for new licenses.
IAG visits production sites within the country, as well as foreign sites which import products into the country. Once an organization is notified of an inspection, a GMP compliance report must be completed before the arrival of the inspector.
Types Of Inspections
Inspections Under The Risk Based Compliance Program
GMP regulators inspect production facilities and give scored based on organization compliance, information concerning past inspections, and organizational changes. Manufacturers are usually informed of a pending inspection, though surprise visits do occur. Score given during these types of inspections cannot be appealed against. Compliance inspections are carried out for the regulatory agency by GMP operations managers, professional GMP inspectors, or members of the compliance management team.
Product-Related GMP Inspection
These are conducted by the HMRA for agencies that wish to obtain marketing licenses in the INDIA. A GMP inspection is carried out to ensure that manufacturers comply with all GMP regulations. Inspections can also be requested by the Indian Medicines Agency for products to be marketed in the Indian Union member states. Other EU countries are also entitled to conduct GMP tests for products entering their markets, and the INDIA can conduct inspections for foreign products entering the country.
Triggered Inspections
There are many cases where an inspection is carried out without prior notice. These are called triggered inspections, and are done when there are suspicions about a manufacturer or distributor. When claims are made about a manufacturers, either by whistleblowers, HRMA members or members of another regulatory agency, an inspection will be conducted to determine whether GMP and GDP rules are being complied with. Suspected manufacturers do not receive any prior inspection notice.
The Inspection Process
The inspection team will interview relevant workers, go through the organizations documents and visit the production and distribution sites. When visiting sites, they examine the processes and facilities the organizations uses in manufacturing and distributing products. They also look out for: areas for manufacturing, quality control labs, depots and other storage houses, temperature monitoring systems, returns areas, purchasing and sales functions, transportation facilities, extra records, samples for testing. The inspector gives pointers and informs flaws to the organization and gives terms for making corrections.
Once the inspection is complete, a report is written and the deficiencies found are reported. There are 3 different levels of the deficiencies:
Critical Deficiency; A critical deficiency signals that the production process of a product poses dangers to humans or animal. It is also flags down the production and distribution of counterfeit products. A critical deficiency grade must be addressed quickly to avoid closure of the affected manufacturing site.
Major deficiency: this occurs when a product deviates from the specifications submitted by the manufacturer during licensing.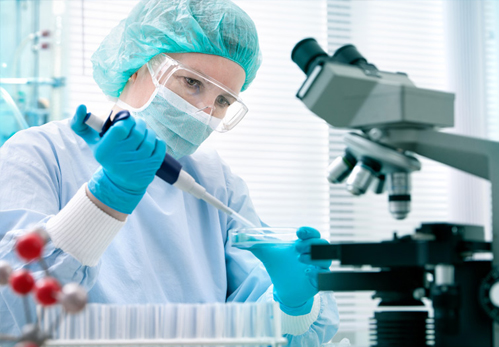 It also signals a variation in the good manufacturing practice, or even the terms and conditions detailed on the manufacturing and wholesale license.  A major deficiency is often as a result of an organizational breakdown, where the relevant personnel fail to carry out their legal obligations.
Other: This is a deficiency that doesn't have enough information to be classified under major or critical deficiency. It does however indicate that there is nonconformity with GPD or GMP rules.
Cleanroom Industries/Sectors
Post Inspection
Once an inspection is over, a post inspection letter is drawn up stating the inspection results and deficiencies found. The organization has to respond with the assurance that the necessary adjustments will be made, giving a timeline during which said changes will the made. The inspector assesses the response and accepts or rejects the details given. If the response is accepted, the organization will receive their GMP or GDP certificate alongside the inspection report. However, if the organization's response is rejected, another report must be written with better terms for compliance.
Manufacturers and distributors that fail GMP and GDP inspections and neglect to take required action are at risk of further frequent inspections, suspension or loss of license, and closure of production sites.
Compliance Escalation Process
A compliance escalation process is done to boost organization compliances and to help them avoid regulatory action. The compliance management team will provide guidelines explaining the close surveillance of compliance work in the inspection process. Then a meeting is set up with the company's management to state the aftereffect of their actions if they continue with the non-compliance.
As soon as the compliance escalation process is done, the organization will be able to resume the normal routine risk-based inspection program. However, regulatory action may be taken on the company if they fail to make the essential enhancements.
Saakvee For Guaranteed GMP Compliance
At Saakvee we observe all GMP regulations with emphasis on compliance with both INDIA and EU rules. Our cleanrooms are regularly inspected according to both GMP and ISO standards. Our operations personnel are well-trained in good manufacturing practices, ensuring all cleanroom grades are consistent with properties outlined by regulatory agencies such as the HRMA and the EMA.
We also offer GMP training for organizations using our cleanrooms for pharmaceutical manufacturing. We ensure our facilities are in perfect condition for the production of quality goods. We employ a standard operating procedure designed to run our cleanrooms efficiently, maintaining operational excellence and reducing interruptions. The rooms, tools, operating personnel and procedures are closely monitored to prevent contamination. Proper cleaning and maintenance practices are also key to maintaining the contamination-free cleanrooms and cleanzones required for the production of food, cosmetics and pharmaceutical products.
Air handling requirements, including HVAC and air filtration systems, are properly maintained and kept up-to-date. All electrical installations and furnishings are also properly installed and maintained to reduce the risk of contamination.
Contact us to learn more about our cleanrooms and cleanzones in the INDIA. With our mastery of GMP and ISO standards, we assure all our clients of exceptional service. With our operations personnel, all cleanrooms are operated and maintained according to the proper guidelines.