Saakvee is a pioneer in the field of Cleanroom technology. In the last decade, we've grown to become one of the leading brands developing high-quality modular Cleanrooms for research institutes.
Manufacturing processes in certain industries require an environment free of contaminants and particles. For instance, Cleanrooms in research institutes measure atmospheric contaminants to provide a clean environment, where airborne particles are kept to a minimum. Also, a wide range of industries such as bioengineering, electronic technology, nanotech and aerospace rely on a Cleanroom for testing and manufacturing.
Our portable Cleanrooms for research institutes ensure your facility eliminates pollutant contamination to maintain ISO and EU industry standards.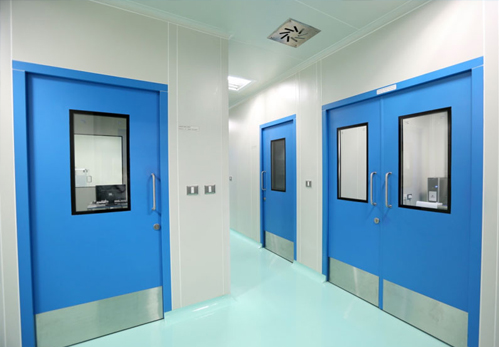 For industries that require research Cleanrooms, Saakvee is the only company to work with. We've created research Cleanrooms known for quality and reliability. We use the latest Cleanroom technology to create your bespoke Cleanroom.
Modular Cleanroom Benefits
Modular Construction

Quick Assembly Time

Versatility

Reconfiguration

Airflow Control

Inexpensive Modifications
Research Institute Cleanroom Cleaning Procedure
Thorough cleaning procedures of a research institute Cleanroom is an essential task that enhances the overall consistency, cleanliness and ensures contamination control within the research Cleanroom.
Creating a regular maintenance schedule ensures the Cleanroom complies with any classification. Cleanroom cleaning requires the use of specialised products. An important step towards achieving microbial control is the use of defined cleaning methods alongside the application of disinfectants and detergents.
The cleaning agents used in research institute Cleanrooms must be high quality and effective at killing micro-organisms. We advise clients to use vacuums that include HEPA filters and can be operated around electrical equipment. We have vacuums that capture over 99% of debris and dust, while mops and adhesive rolls with low contamination characteristics are suitable for cleaning Cleanroom floors and walls.
Cleanroom Design, Build & Validation
Budgeting and planning

Engineering, design & layout

Airflow and filtration design

Construction and Installation

Full Certification of our product

Industry-specific equipment installation

Validation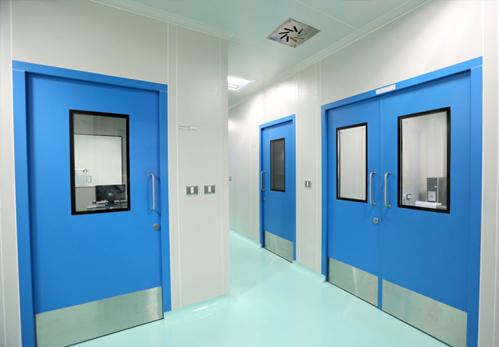 To ensure clean fresh air before cleaning, positive-pressure air should run at full flow for up to 30 minutes. All surfaces, ledges and corners are vacuumed and damp-wiped. Personnel wipe the surface themselves; for every new stroke, they use a clean surface of the sponge or wipe to prevent re-deposition of contaminants.
The type of disinfectant and detergent used depends on the Cleanroom's usage and level of activity performed in it. Saakvee provides a range of disinfectants for different types of Cleanroom activity, each targeting and killing microbial cells in various ways.
Cleanroom swabs and low particulate wipes keep small surfaces clean. We use particle-grabbing adhesive to coat multi-layer mats and prevent bacterial growth. To extract particulates from carts and shoes, adhesive mats are placed at the relevant entrances.
Equipment in the Cleanroom requires special procedures to contain airborne molecular contamination and prevent the spread of grease. Specialised Cleanroom equipment such as ionising grids and HEPA filters must be maintained every three and six months respectively.q2
Benefits Of A Modular Cleanroom For Research Institutes
Modular Cleanrooms have become the preferred option for businesses who need a fast and reliable Cleanroom design that stays within budget and reduces downtime. Instead of cement-mortar construction, we use different core materials, such as steel sandwich insulated panels. The absence of civil walls ensures they don't shed particles, which contributes less to airborne particulate matter. Furthermore, they can be easily cleaned every day.
Using modular Cleanrooms in your research institutes saves the time taken to design, engineer and construct a Cleanroom. This translates into less money spent on taxes.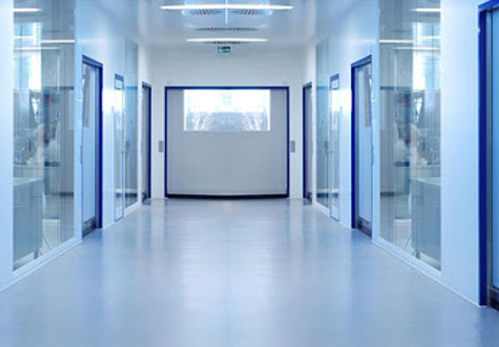 It takes several months to construct a fixed wall Cleanroom because of the amount of engineering, planning, and design involved. An innovative modular Cleanroom can be constructed and installed within a week.
It's also a great way to show your customers that you're an eco-friendly company. Modular Cleanrooms support green construction techniques by using recycled materials in construction. Subsequently, you'll enhance your brand reputation, reduce your carbon footprint and protect the earth's natural resources.
Materials are pre-cut and completely finished without the need for painting, sanding or taping. They can be taken down, expanded, reconfigured or relocated, as they are not an integral part of a larger structure. A modular Cleanroom will perform the same functions as a fixed wall Cleanroom. Whatever your application, our team will design it to meet the needs of your research institute. We also ensure that your Cleanroom adheres to ISO and EU standards you require.
Modular Cleanroom Services
Types Of Industries That Need A Research Cleanroom
Aerospace
Companies in the aerospace industry rely on Cleanrooms to conduct research and perform experiments. Aerospace tools such as lasers require the use of a controlled environment, where pollutants or contaminants could compromise manufacturing tools or the process itself. They rely on ISO class clean air environments to perform experiments.
Military
The military relies on Cleanrooms for experiments, technology and projects. Most military equipment is made in Cleanroom environments. The military uses Cleanroom laboratories to conduct research and experiment on new technological systems that enhance the current device. Saakvee constructs research Cleanrooms that fits the specific requirements of the military.
University Community
University researchers require a Cleanroom to conduct research, whereby contaminants and pollutants might damage the process. For instance, just a few particles in the laboratory could destroy the product or processes. A Cleanroom removes all variables that could affect such results and also helps researchers eliminate the risk of cross-contamination and variables that impede accurate results.
Nanotech
Research is a huge part of nanotechnology, which requires Cleanroom labs to manufacture semiconductors. Their use is multi-faceted and includes an application for fuel cells, the food industry and more.
Government Agencies
Government agencies and private institutions that deliver government contracts require Cleanrooms for research purposes. Saakvee will design a Cleanroom that's customised to fit your needs, whilst factoring in any future expansion plans.
Pharmaceuticals
Saakvee provides laboratory Cleanrooms for pharmaceutical companies that carry out critical research and experiments. Our modular Cleanrooms are ideal for pharmaceutical experiments, studies, research analysis, testing and conducting clinical trials.
Research Institute Cleanroom Project Management
Saakvee has completed a range of Cleanroom projects for small, medium and large companies requiring Cleanrooms for different applications. Effective project management is a requirement for the success of your Cleanroom project. We'll provide project managers who deliver your project on time, according to your specific needs and within budget.
Research Institute – Cleanroom Planning And Budgeting
A functional Cleanroom is dependent on planning. So much so, our team of skilled engineers conduct a site visit to identify contamination issues, check classification requirements and review site locations. Our project managers and engineers deliver the perfect Cleanroom solution, whilst working with you to ensure the Cleanroom meets your business objectives.
Research Institute – Cleanroom Design
The design is crucial to a successful Cleanroom environment. Subsequently, we offer architectural design, structural design, mechanical design, electrical system design and control systems. We stimulate and design your Cleanroom using dedicated CAD software. The files are used to generate the instructions, bills of materials and shipping lists. Our design team has over two decades of combined experience, while your Cleanroom is built to national and international codes. It will be compliant with GMP, cGMP and EU standards.
Research Institute – Cleanroom Construction
This is a specialist process that must be performed by Cleanroom experts such as Saakvee. The build process and materials will be high quality for a product that meets stringent Cleanroom classification standards, as well as your industry's requirement.
As a leading specialist in the construction of bespoke controlled environments and Cleanrooms, we manage the entire construction from planning to commissioning. We also cover the installation of services such as floor coverings, HVAC ducting, coving, lighting and electrical.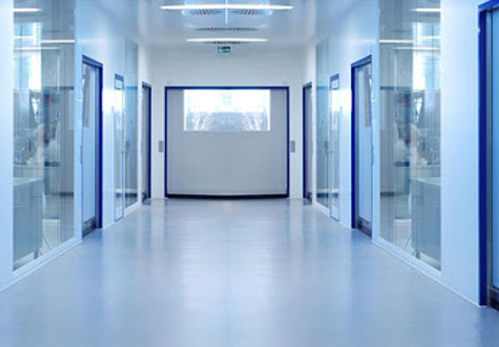 Research Institute – Cleanroom Certification
Saakvee is committed to ensuring the safety and compliance of your Cleanroom via the provision of Cleanroom testing and certification services. We ensure your Cleanroom meets regulatory and certification requirements. After conducting tests, we provide comprehensive reports, test results and detailed procedures used during the process.
Research Institute – Cleanroom Certification
Saakvee is committed to ensuring the safety and compliance of your Cleanroom via the provision of Cleanroom testing and certification services. We ensure your Cleanroom meets regulatory and certification requirements. After conducting tests, we provide comprehensive reports, test results and detailed procedures used during the process.
Cleanroom Industries/Sectors
Saakvee
All Saakvee solutions will meet the strict certification requirements demanded by the ISO and EU regulatory bodies. We have an impressive product line that includes wall systems, Cleanroom systems and consumable supplies. Meanwhile, your Cleanroom space is designed and constructed in a cost-effective manner.
An expert team of in-house contractors, architects and engineers combine to provide the highest quality of modular Cleanrooms of controlled environments.
Services are integrated, so you don't have to hire engineers and designers to specify your project. We'll configure your system to meet your particular application. We provide innovative Cleanroom solutions that include dynamic system monitoring, ultra-quiet air fans, LED integrated lights and engineer grade aluminium.