In the medical field, cleanrooms play a vital role in ensuring patient and product safety. Hospitals, treatment facilities, pharmacies and medical device manufacturing plants all make use of cleanroom technology to minimise the level of airborne particulates and maintain an antimicrobial environment.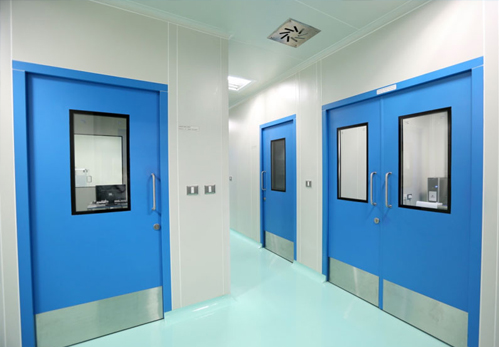 Healthcare associated infections is one of the reasons cleanroom technology is installed in hospital environments and medical facilities. Due to the high rise in the rate of hospital-acquired infections, cleanroom technology is crucial for hospitals and medical treatment facilities.
For a long time, cleanrooms and controlled environments were integrated into surgical suites and pharmacy units of hospitals. Recently, however, many hospital facilities have started installing cleanrooms in burn units, isolation areas, quiet rooms and even corridors regularly exposed to bio-hazardous materials.
Saakvee has a track record of delivering cleanroom solutions for a large number of medical related companies and we have manufactured many medical cleanrooms for different applications. We understand the technical precision and critical requirements of medical environments and will ensure that the system meets the exact specification provided. With our expertise in the field of sterile environments as well as our high technology manufacturing requirements, we are qualified to advise you on your medical cleanroom project.
Modular Cleanroom Benefits
Modular Construction

Quick Assembly Time

Versatility

Reconfiguration

Airflow Control

Inexpensive Modifications
Sectors That Need Medical Cleanrooms
Hospitals And Treatment Facilities
Hospitals, especially surgical units, require cleanrooms. This is to ensure the control of both airborne particles and microorganisms to prevent the risk of contamination and ensure patient safety. A cleanroom environment protects the outer areas of the surgical unit from harmful biological agents, and interior equipment such as laminar flow cabinets, biological safety cabinets, and filtration fume cabinets protect the healthcare personnel.
Medical Device Manufacturers
Apart from hospitals, medical device manufacturers use cleanrooms in their production and testing facilities. The manufacturing of medical devices is subject to strict regulations and overall quality. These stringent specifications are implemented to ensure the devices are protected from potentially harmful airborne particles as well as temperature and humidity fluctuations. Impurities can cause defects in the products. Adherence to standards can only be ensured through proper installation.
Cleanroom Design, Build & Validation
Budgeting and planning

Engineering, design & layout

Airflow and filtration design

Construction and Installation

Full Certification of our product

Industry-specific equipment installation

Validation
Pharmaceuticals
Pharmaceutical facilities also make use of the controlled environment provided by medical cleanrooms. A medical cleanroom is an integral part of the manufacturing process required to produce sterile drug products, vaccines and bio-medical devices. Developing a new drug may involve the handling of dangerous microorganisms. Our cleanroom and its devices provide safety for pharmaceutical personnel and maintain the integrity of the products.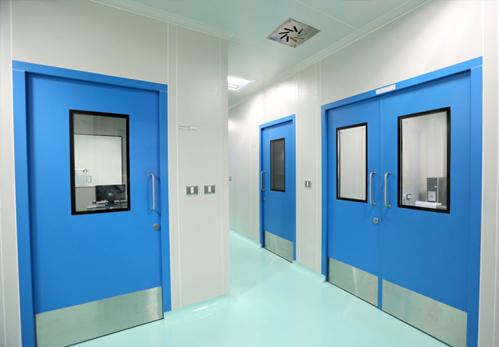 Modular Cleanroom Services
Medical Research Institutes And Laboratories
In highly sensitive medical laboratories, unknown particles can affect the most carefully configured experiments. For clean and accurate results to be achieved, all variables that could affect an experiment must be removed. At Saakvee, we create a contaminant-free environment so that medical experiments can be conducted without errors. Our medical cleanroom helps researchers reduce and even eliminate cross-contamination or those variables that might hinder accurate results.
Modular Cleanroom Se
Planning And Designing A Secure Environment For Your Medical Facility
At Saakvee, we can design and manufacture fully flush medical cleanrooms in compliance with strict regulatory guidelines. Our systems are specifically designed to protect mission critical environments and to withstand extensive use and an aggressive cleaning regimen. By collaborating with us during the design phase, our team of specialists can offer you the most suitable combination of parameters to guarantee the best results and optimal security.
We pay maximum attention to filter efficiency and integrity. All air entering a cleanroom is treated by one or more filters. These filters can include single pass or re-circulating systems with many airflow options. Our ultra-low penetration air (ULPA) filters are tested to 99.9995 percent on 0.12 micron efficiency while our high-efficiency particulate air (HEPA) filters are tested to 99.99 percent on 0.3 micron efficacy. This creates a positive pressure and clean air environment.
During the DOP test, we assess the whole filter face in order to verify there is no leak or other damage that can compromise the integrity of a cleanroom environment. If during the test, the filter is found to be below specified efficiency standards, our engineers will replace the filter media onsite. Our effective services will minimise your cleanroom downtime and ensure that you can resume operations within the shortest possible time.
A variety of advancements in medical cleanroom technology are available to reduce contamination risk and improve process control in an active cleanroom environment. We can provide you with modular cleanrooms that convert existing facilities into secure environments that are also smart. We design and install a wide range of customised cleanrooms, including modular, monobloc, hardwall, and softwall cleanrooms that meet the international standards for medical facilities. Technologies such as CFD airflow modelling and point cloud surveys are just some of what we use to plan and ensure performance with definite accuracy.
We provide a system that is impervious to liquids and chemicals, is resistant to impact, minimises the level of airborne particles, facilitates easy clean-up of bio-hazardous material and mitigates the potential for bacterial growth. We offer an extensive range of particle counters that will meet your needs in air monitoring and a range of instrumentations for airborne particle counting, cleanroom monitoring, and particle monitoring systems all of which are ISO21501-4 and ISO16444 compatible.
The High Standards Of Our Medical Cleanrooms
Before a medical cleanroom can be considered a secure environment, it has to satisfy certain standards. A secure environment will have a cleanliness level that is quantified by the number of particles for every cubic metre at a fixed molecule measure. At Saakvee, we ensure that our medical clean rooms are designed and built to maintain exceptionally low levels of airborne organisms, dust, vapourised particles, and other particulates. We employ innovative methods and will meet your size and shape requirements. Our wall, floor and ceiling surface solution is ideal for your clean medical environment.
Executing cleanroom validation ensures ISO compliance and a secure environment. A completed validation should be to International Standard ISO 14644-1:2015 and can be performed by a CTCB-I qualified engineer. With a secure environment that is validated at this standard, your medical cleanroom will protect critical environments.
Maintaining the integrity of a secure environment to ensure continued effective performance of a cleanroom will require validations to be performed at process-dependent intervals. This will prove the cleanroom environment is in compliance with ISO 14644-1:2015, which covers the classification of air cleanliness according to particle concentration.
According to ISO 14644-1:2015, maximum time interval between testing of airborne particle concentration in an ISO class 5 cleanroom environment or below should occur every 6 months. Cleanrooms of ISO class 6 and upwards must have a maximum time interval of 12 months.
Some of the tests our medical cleanrooms undergo during the validation process include:
Airborne particle counts
Airflow readings
Filter integrity testing in line with ISO 14644-3:2005
Air pressure differentials according to 14644-1:2015
Air changes and volumes
Testing of containment leaks in with ISO 14644-3:2005
Smoke visualisation testing in line with ISO 14644-3:2005
Safety cabinet assessment which will include Discuss testing and Fume Cabinet Testing
Carbon Breakthrough Testing in line with BS7989 may also occur
Testing of recovery rate in line with ISO 14644-3:2005
Testing of comfort tests such as noise levels, lux, RH readings, and temperature
Provision of Particle Counter Calibration certificates that indicate compliance with ISO 21501-4:2007
Cleanroom Industries/Sectors
Saakvee For A Guaranteed Secure Environment For Your Critical Processes
At Saakvee, your contamination control requirements are our priority.
Our services are ISO 14001, ISO 9001 and OHSAS 18001 accredited. Besides the planning, designing, and installing of a secure environment, we can also install filters such as pneumatic filters to ensure air integrity of your medical cleanroom. Filters contribute to maintaining the integrity of cleanroom environments by extracting contaminants from compressed air stream. We can provide experienced CTCB certified engineers and ISO classified controlled environments to protect critical processes and add value to the operations in your medical facility. We deliver on time and pricing is cost effective.