A Building Management System (BMS) can also be referred to as Building Automation System (BAS). It is a computer-based system of management, used in cleanrooms to monitor and control electrical and mechanical equipment installed on a secured site. Examples of said electrical and mechanical equipment include cooling, heating, ventilation, power, lighting, fire, and security systems – all of which are essential for the safe and effective use of your cleanroom.
Our BMS management services can be provided, no matter the type of cleanroom you have in place. We can also deliver this service regardless of the industry in which your organisation operates.
Whether you're in the healthcare, police, manufacturing, pharma, biotech, defence, education or food processing sectors(amongst others), call Saakvee Technologies today for premium BMS management services to optimise your operations.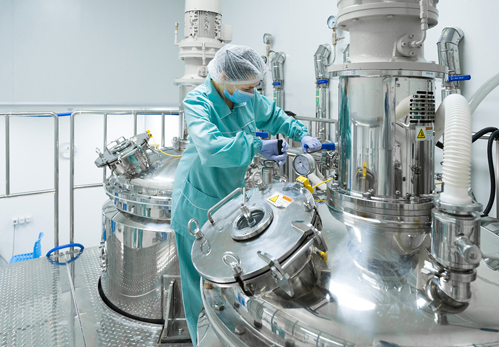 Modular Cleanroom Benefits
Modular Construction

Quick Assembly Time

Versatility

Reconfiguration

Airflow Control

Inexpensive Modifications
Optimise And Maintain Your Organisation's Performance With Expert BMS Management
With a Building Management System (BMS) installed and maintained by Saakvee Technologies, you'll be able to attain the level of control and monitoring you desire in your cleanroom. We can also extend this service to help you monitor and control all connected systems in your installed cleanroom facility.
Our experts can provide this for existing softwall cleanrooms, hardwall cleanrooms, mini environments, modular cleanrooms, and other cleanroom designs to manage systems responsible for filtration, temperature, pressure, humidity, and so on.
The BMS management system implemented by Saakvee Technologies can be personalised to provide the level of automated services you prefer. This personalisation will ensure the BMS in place best satisfies the unique needs and specifications of your organisation and the sector in which you are operating.
We will tailor BMS management for your organisation via the installation of appropriate sensors at various locations in your cleanroom which require the measurement of specific values. We will also implement a controller to process and interpret the input and display the resulting values. These values can also be set for applicable controls, alarms, and modulations that facilitate your operations.
If uncertain whether BMS management is needed by your organisation, our team of experts are available to offer a free site survey and provide professional consultation services to help you make a well-informed decision. Contact us today to get started.
Cleanroom Design, Build & Validation
Budgeting and planning

Engineering, design & layout

Airflow and filtration design

Construction and Installation

Full Certification of our product

Industry-specific equipment installation

Validation
Benefits Of Choosing Saakvee Technologies For BMS Management
One of the chief advantages of opting for BMS management from Saakvee Technologies is that all relevant monitoring and controlling parameters will be recorded and displayed automatically. We can set this up to display the values on a computer screen in a control room that only your authorised personnel will have access to.
Other benefits of BMS management from Saakvee Technologies include:
Comprehensive and continued monitoring of required parameters to verify the performance and overall health of your facility and critical processes. This will alert you the moment something is wrong, so that appropriate remedial action can be taken promptly.
Installation of automatic controls that manage critical parameters. Said controls can be programmed to ensure the critical parameters never drop below or exceed the desired range.
For safety-critical parameters, interlocks, best suited alarms and system shutdowns can be programmed to prevent possible damage or hazards.
The BMS management system is flexible enough to be personalised to suit the unique needs of your processes and any other user requirements you might have.
Intelligent graphs generation and automatic data recording at set intervals for effective record keeping and storage of data that can be analysed at any point in the future.
Full integration with Chillers, Compressors, Vacuum pumps, Fire Alarm System, and other third party services you may have in place.

To achieve continued and optimal performance in your organisation, give us a call today to enjoy these benefits and more.
Modular Cleanroom Services
Design And Installation Of BMS
At Saakvee Technologies, we are available to design and install a Building Management System according to your unique specifications and requirements. After a thorough evaluation of your organisation and specific cleanroom needs, we can then recommend the most suitable design to ensure optimal long term performance.
Every part of our design, installation, commissioning, and management of integrated BMS is in line with the latest industry and international standards. Our CTCB-I qualified engineers have years of experience serving organisations across a variety of sectors and are more than capable of delivering the most suitable services to your company.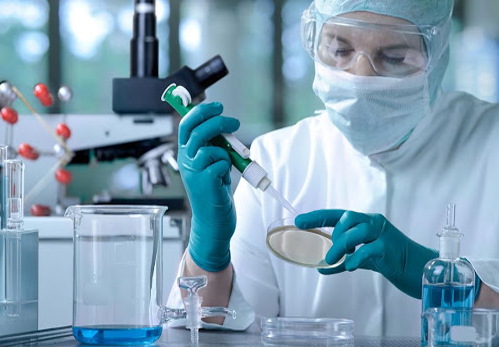 Our BMS design and installation covers:
Centralised Access Control
Integration of all systems into BMS
CCTV
HVAC atomization
Fire Detection and Protection
Public Address System
Solar System/Windmill integration
Get Started With BMS Management For Your Organisation And Processes
The most effective way to achieve the successful installation and management of BMS (or other cleanroom project) is through flawless execution. Opting for an inappropriate installation or management service can lead to waste, high cost of repairs and other negative impacts to your cleanroom project.
Saakvee Technologies BMS management technicians are highly skilled and possess the specialised tools to satisfy the unique and demanding requirements of your industry and cleanroom. Our services are guaranteed to be delivered on-time and on-budget, all the while delivering the best possible results.
Cleanroom Industries/Sectors
Our clients come from various sectors throughout, have taken advantage of our services to achieve a competitive edge in their industry. Regardless of your organisation's cleanroom needs, our team of expert CTCB-I qualified engineers have got you covered. We will be there for you throughout the design and building of your cleanroom. We will also stand by you through the lifecycle of your cleanroom project, providing personalised consultation services, training, cleanroom maintenance, and any other form of support you might require.