At Saakvee, we provide air purification solutions to meet your Cleanroom needs and expectations. From a wide range of filtration systems, we can deploy our generic FFU technique to eliminate any micro air contamination you might be experiencing. FFUs (Fan Filter Units) comprise a small fan, controller and HEPA/ULPA filter – all housed within a box. A Fan Filter Unit is a motorised or structurally built piece of equipment, which filters laminar air within Cleanrooms.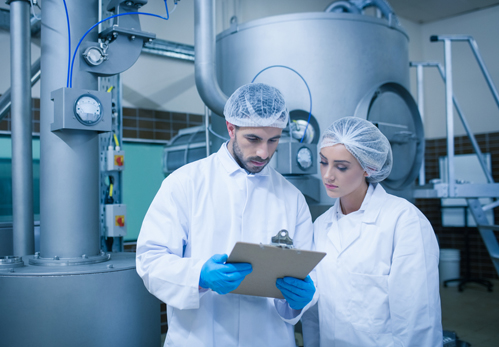 There is a constant need for Cleanrooms, due to the increasing needs of expanding industrial sectors. These needs range from food plant industries to pharmaceutical bacterial centres and hospital test laboratories. The enclosed space area of a Cleanroom operates at a lower airborne infection level than the external environment, due to its special construction. It is environmentally controlled to affect lighting, air pressure, temperature, humidity, static charges and laminar air.
Modular Cleanroom Benefits
Modular Construction

Quick Assembly Time

Versatility

Reconfiguration

Airflow Control

Inexpensive Modifications
Laminar Air
Laminar air flow is a method of distributing filtered air in parallel-flowing planes (uniform direction) in Cleanroom facilities; this is done to reduce airborne impurities. Laminar air flow helps curtail the risk of chemical pollutants in laboratories and contaminants in health facilities/theatres.
Controlled one directional air flow is cleaner than multi-directional turbulent air flow. Turbulence causes micro particle displacement and unwanted surface re-settlement.
FFU can be deployed modularly or as a standalone. When Cleanroom equipment is used, FFU is a critical component. It remains a core component, which could constitute a clean booth, Cleanroom assembly or clean bench equipment.
FFU Deployment
FFUs are deployed inside the system's floor or ceiling grids. There is a proportional relationship for Cleanroom size and the number of FFUs deployed. The larger the Cleanrooms, the more FFUs are required.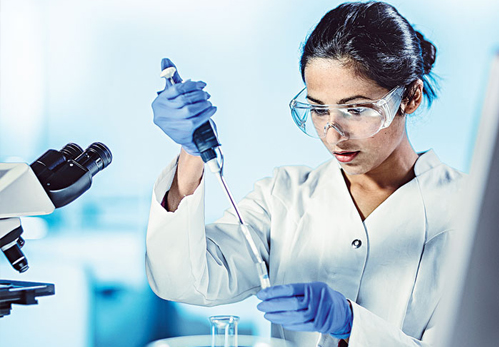 Structure Of FFUs
FFUs come in 2'x2', 3'x2' or 4'x2' dimension metal housing. The FFU component has a pre-filter and may also feature one of the following additional filters:
High-Efficiency Particulate Air (HEPA) filter: removes impurities that are 0.3 um (micrometre or micron) or greater in size. HEPA has a 99.99% efficiency rating.

Ultra-Low Particulate Air (ULPA) filter: removes impurities that are 0.12 um or greater in size. ULPA filters have an efficiency rating of 99.999%

Minimum Efficiency Reporting Value (MERV) filter: removes impurities in the range of 0.3 to 10 micrometres.
Cleanroom Design, Build & Validation
Budgeting and planning

Engineering, design & layout

Airflow and filtration design

Construction and Installation

Full Certification of our product

Industry-specific equipment installation

Validation
Reasons To Deploy FFUs
FFUs are the only units that can fit into smaller internal floor dimensions, because they have less height restrictions.

FFUs are easy to install and require no retrofitting. It's easy to update contamination control systems without having to restructure walls. They easily sit above workbenches, as they are easy to move.

Unlike traditional airflow systems, FFUs are more portable and make it easier for technicians to make quick updates.

FFUs are less expensive compared with conventional recirculating air units.
Types Of FFUs That Can Be Stationed In Ceilings
Standard type

Large-air volume type

1-phase type

Thin type: deployed on the side panel of stockers

AC motor type: this has a simple structure and easy operation features

Stand-alone type: usually deployed on a sole use basis and for clean booths
Types Of FFUs
Micro-Sound Fan Filter Units
These come with a 99.99% efficient HEPA filter, seismic clip points, safety switch for unit maintenance/servicing and a speed control to allow for airflow tuning.

The energy-saving N310 motor blower has a low watt curved impeller. It is single phase with a permanent split capacitor.

Housings are made from steel, which comes in a white coat finish. Meanwhile, filters come in a white epoxy finish.

Units come in 277 Volt (60 Hz), 208-230 Volt (50/60 Hz, which is available on request) and 115 Volt (60 Hz).
Modular Cleanroom Services
Pharmaceutical-Style Fan Filter Units
These types of FFUs are sometimes called Room-side Replaceable Fan Filter Units. These FFUs are deployed by medical device manufacturers and pharmaceutical companies. On the upstream end of the final filter lies a gel, which has a leak-free seal.
This FFU has a HEPA or ULPA replaceable filter. The filter can be removed from the unit without taking it out of the ceiling, due to the fact there is an accessible polystyrene grille.
FFUs come with a 99.99% HEPA filter.
Access Port: the port is located in the centre of the filter face and used for measuring static pressure.
Standard Ceiling Size: models come in 2' x 4' to fit a nominal 2' x 4' grid with a standard opening of 22.5'' x 46.5''.
Air flow range: the range is between 220 to 340 CFM for a 2' x 2'unit and 340 to 640 CFM for a 2' x 4'.
Sound Level: approximately 54 dba with an ambient sound level less than 45 dba. This is achieved with a face velocity of 90 FPM.
Energy Saving Units
These FFUs are SAM MS 3S, which deliver 90 FPM (Feet per Minute) airflow velocities. They come with a base design, including a 99.99% HEPA filter, a pre-filter and a 3-speed switch that can shut down the unit while it's being serviced.
Energy Saving FFUs display a quiet performance and deliver on good economy.
Constant Output Unit
This type of FFUs automatically adjust to maintain airflow.
Performance features include:
A digital speed display for a quick read.

A low power consumption rating.

Airflow can be set with a potentiometer.

An electronic commutative motor, which helps maintain constant airflow. The motor is programmed to adjust to alternating loads by adjusting its speed.
Reverse Flow Units
Reverse FFUs are deployed when a negative pressure is required. Air is pulled out of a Cleanroom via a HEPA filter. Micro particles that are 0.3 microns or greater are trapped by the HEPA filter. The clean air is then pushed into the ambient region or passes through a vent into a re-circulation system.
Stainless Steel Units
These FFUs have fabrication housings #304 stainless steel, as well as a #4 finish. Features include:
Ability to fine tune airflow with a solid state variable speed control and RFI suppression.

HEPA filter at 99.99% efficiency level.

Safety switch to power off the unit while it's being serviced.
Cleanroom Industries/Sectors
Features Of FFU Control Systems
Accurate control for airflow:
Fan speed should be controlled from outside the Cleanroom. This can be done without coming into conflict with any rules and policies pertaining to the Cleanroom. Fan speed control should be carried out from an individual address, a zone beyond the Cleanroom or globally.

Addresses that can be used for control should be almost limitless.

The Cleanroom layout should be easy to configure.

There should be an ability to control fan filter units, either collectively or individually. A collective unit is usually made up of 1 to 4 units per address.
Affordable and low maintenance costs:
Cleanrooms should have easy-to-read recalibration and balancing information.

Shutdown for isolated zones should be possible, without disrupting the entire Cleanroom. Isolated shutdowns would be required during maintenance or upgrade periods.
Link options for better efficiency:
Integral wiring that comes in junction boxes reduces onsite electrical work.

There is better operating efficiency for HEPA or ULPA filters; choose filters that have 70mm pleated design.

Choose NCR or CRF FFUs for better operating efficiency.
Reach Out To Us For Your Fan Filter Unit Needs
Saakvee is amongst the leading providers for Fan Filter Unit needs. We are a one-stop-shop for FFUs and continuously provide excellent customer service delivery. We are aware of the critical nature of your business and Cleanroom purification needs. Our strong track record and technical expertise will benefit your business needs. We are committed to building an exceptional and most rewarding relationship with you.