Precision engineering is a sub-discipline of engineering concerned with designing machines, fixtures, and other structures that have exceptionally high tolerance and are stable over time. Because of the high demand of technology involved in the production of parts made with precision engineering, it is of vital importance that the production takes place in a controlled environment such as a cleanroom.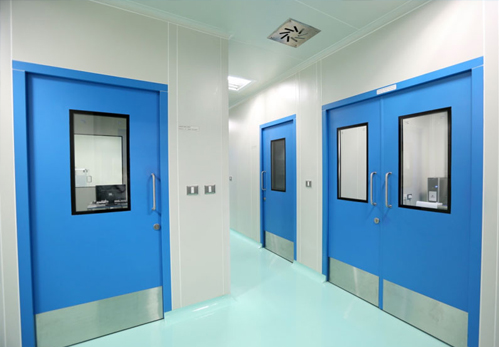 A cleanroom is a confined space where contaminants, pollutants, and airborne particulates are maintained at strictly low levels. It is a controlled environment typically used in many industries such as precision engineering facilities to achieve a stable environment in which manufacturing and testing will not be compromised by even the smallest particles. A multitude of industries where testing and manufacturing could be affected by particulate contamination depend on cleanrooms to maintain a filtered and stable environment.
In precision engineering, cleanrooms are utilised to maintain ultra-clean, self-contained environments which ensure controlled levels of pollutants and pathogens such as chemical vapours, aerosol particles, and microorganisms. They maintain and provide a secure environment to ensure manufacturing and testing are not compromised by even the smallest particles. saakvee has vast experience in delivering state-of-the-art cleanrooms for the precision engineering industry. We pride ourselves on using only advanced cleanroom technology to create your cleanroom. Our cleanrooms have a proven record of reliability, quality, and industry experience. We are able to offer the most competitive prices and high quality cleanrooms because we manage the project from design to installation.
Modular Cleanroom Benefits
Modular Construction

Quick Assembly Time

Versatility

Reconfiguration

Airflow Control

Inexpensive Modifications
Planning And Designing A Precision Engineering Cleanroom
A variety of advancements in cleanroom technology currently exists and is available to reduce contamination risk and improve process control in an active precision engineering cleanroom environment. By collaborating with us during the design phase, our team of specialists can offer you the most suitable combination of parameters to guarantee the best results and optimal security. Our cleanrooms are designed to precision specifications and are capable of operating in accordance within strict industry practices. We can also provide you with modular cleanrooms that convert existing facilities into classified, smart and secure environments. Modular cleanrooms offer a cost-effective solution to creating a clean area within an existing room or space and are proving to be a vital component to many industries and sectors.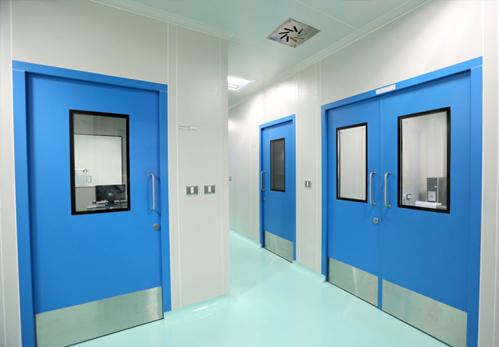 Cleanroom Design, Build & Validation
Budgeting and planning

Engineering, design & layout

Airflow and filtration design

Construction and Installation

Full Certification of our product

Industry-specific equipment installation

Validation
Air Flow Principles In Precision Engineering Cleanrooms
Verification of the absence of foreign object debris and of contaminated material is vital to the success of products manufactured using precision engineering. At saakvee, we excel in building and equipping high-quality cleanrooms in which high integrity component parts of precision engineering products can be cleaned and assembled.
Environmental parameters such as temperature, humidity and pressure are carefully controlled with air delivered to the cleanroom through filters. Your cleanroom filtration system is the most integral part of your cleanroom, no matter if it is a soft wall, hard wall, or rigid wall cleanroom. The filtration system is essentially what keeps your cleanroom clean.
Modular Cleanroom Services
Precision Engineering Personnel And Cleanrooms
It is not only the cleanroom functions that are important. The processes and the way the Cleanroom is managed is also vital to ensure you are continually getting the required ISO standard of your Cleanroom.
We at saakvee not only provide you with an exceptional Cleanroom but can also provide you with the training and training of your staff in the correct functioning and management of the Cleanroom. We can also provide you with on-going servicing to ensure that your Cleanroom continues to function correctly. These will all be carried out according to BS14644:2015.
Saakvee For A Guaranteed Secure Environment For Your Critical Processes
At Saakvee, your contamination control requirements are our priority. At your request, our experienced CTCB-i certified engineers and ISO classified controlled environments can be provided to your precision engineering facility to protect critical processes and add value to your operations irrespective of the industry. Your cleanroom is necessary for the protection of your critical processes and environments.
Cleanroom Industries/Sectors