Maintaining air cleanliness levels is key to controlling and minimising contamination in your cleanroom. How you control temperature and humidity in your cleanroom can also significantly impact cleanliness levels.
Aside from cleanliness, there are other benefits to be had from having the most suitable temperature and humidity control in place in your clean environment, chief of which is comfort.
At Saakvee, we specialise in installing air conditioning and other types of temperature control systems in a variety of clean environment designs, including Softwall, Hardwall, Modular, Monobloc cleanrooms.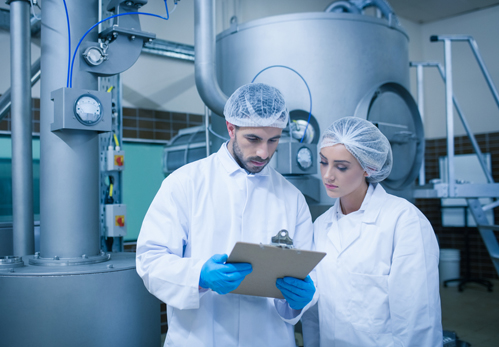 Modular Cleanroom Benefits
Modular Construction

Quick Assembly Time

Versatility

Reconfiguration

Airflow Control

Inexpensive Modifications
Regardless of whether you require temperature control for precision measuring equipment, operator comfort, or handling of sensitive compounds, products, or ingredients, Saakvee can satisfy your needs.
Our temperature control solutions are simple and can be tailored to match the unique needs of your critical processes or cleanroom. We are also able to provide temperature and humidity systems with independent controls for sensitive:
Computer rooms

Measuring equipment

Machining centres

Food preparation processes

Laboratories
Cleanroom Design, Build & Validation
Budgeting and planning

Engineering, design & layout

Airflow and filtration design

Construction and Installation

Full Certification of our product

Industry-specific equipment installation

Validation
If you would like to install a temperature control unit in your cleanroom, or have the one you currently have in place modified, repaired, or replaced, please contact us today on 0203 318 2883. We are also available to provide professional guidance if you are uncertain as to which temperature control solution will best serve your needs.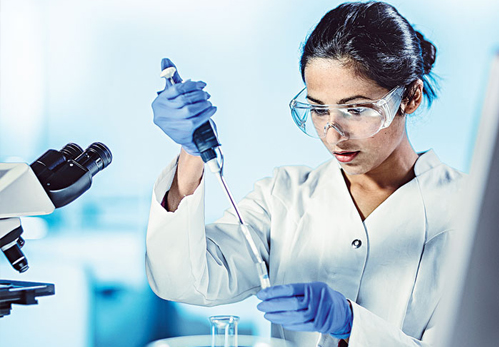 Why Saakvee For Your Temperature Control Unit
We consistently deliver superior quality services. Irrespective of the size or complexity of your cleanroom or the industry in which you are operating, rest assured that we have the experience and professionalism to deliver exemplary results within your budget.
Our professional installation of split system air conditioning units guarantees outstanding reliability and maximum efficiency. All our cleanroom A/C system installation services are carried out with the most current technology, which has been verified to be energy efficient as well as environmentally friendly.
We can design the temperature control unit to deliver directional airflow and temperature that can be adjusted remotely for greater ease of use. We also offer customised services such as having your cleanroom air conditioning units built into the cleanroom for maximum cooling and comfort.
For our clients who prefer an HVAC system for their cleanroom, we can design and fabricate heating, cooling, and ventilation system that best meet the preferences and needs of the individual client.
Rigorous analysis and evaluation is carried out to ensure the HVAC system is designed according to specifications and that installation is perfectly executed the first time. This is essential because an HVAC will be integrated into the building's framework. By getting installation right the first time, we eliminate the significant cost and stress of making modifications.
Call on us today for a temperature control system that maintains volume of clean air in the secured environment at the precise temperature and humidity you require.
Modular Cleanroom Services
Optimising Your Temperature Control System For Maximum Efficiency
In an efficient cleanroom, temperature and humidity performance cannot be achieved to the detriment of contaminant control. To ensure temperature and particle control are both optimal, we will blend the temperature control system with a HEPA (High-Efficiency Particulate Air) filter. This will ensure temperature, humidity and cleanliness levels are all effectively satisfied.
HEPA filters extricate 99.99% of all contaminants that are 0.3µm in diameter or larger. When maintained properly and in the right environment, these filters can last upwards of 7 years before they have to be replaced.
Depending on the unique needs of your cleanroom facility, we can also install ULPA (Ultra Low Particulate Air) filters. They are more effective than HEPA filters because they are rated to remove 99.999% of all contaminants larger than 0.12µm in diameter.
The most appropriate filter for your needs will depend on the level of air cleanliness required in your cleanroom or the cleanroom class (ISO 5-6-7-8). You can contact us for professional guidance and a free site inspection to determine which filter option will work with your temperature control unit to deliver the best results in your cleanroom.
Cleanroom Industries/Sectors
Contact Us Now For The Temperature Control System Of Your Choice
Saakvee engineers possess the expertise and specialised materials to quickly install, repair, or modify your temperature control system onsite and at your convenience. Our effective services are aimed at maximising your cleanroom's overall performance, safety and class.