Cleanrooms are essential to any manufacturing process where particulate contamination can affect the quality of goods produced. They provide secure environments with controlled air filtration, lowering the possibility of product contamination or large particulate interference with critical process manufacturing.
Cleanrooms are often used in screen printing and digital printing facilities to prevent contamination and dust particles from getting into inks, adhesives, and assemblies. They are also used in critical assembly processes to ensure higher quality parts and lower reject rates.
Saakvee is leading the way in establishing a higher standard in printing cleanroom technologies to ensure the highest quality cleanroom possible, on-time delivery and close quality control. We are the foremost builders of high-quality cleanrooms that meet the international standards for different industries.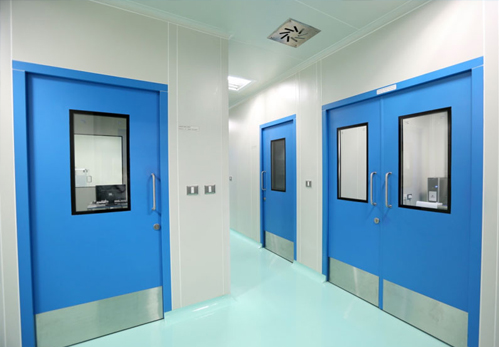 Our printing cleanrooms create classified environments to protect processes from harmful airborne contamination, thereby reducing failure rates. At saakvee, we offer an economical approach to your printing cleanroom needs and strive to supply cost-effective products without compromising on quality
Modular Cleanroom Benefits
Modular Construction

Quick Assembly Time

Versatility

Reconfiguration

Airflow Control

Inexpensive Modifications
Cleanrooms For Printing Applications
At saakvee, we can manufacture a cleanrooms of any size and shape, and it can be installed around existing printing machinery. Our modular cleanroom design means that you can grow your production area as demand increases. Modular systems are ideal for creating cleanrooms for printing applications, and they provide environmental control from noise, temperature, humidity and particulates.
The nature of our modular cleanroom systems ensures they can be reconfigured and moved with no loss of material investment. The modular components can be assembled in a fraction of the time needed for conventional construction and their pre-engineered design means there is little to no on-site fabrication, providing a clean-build alternative over traditional construction.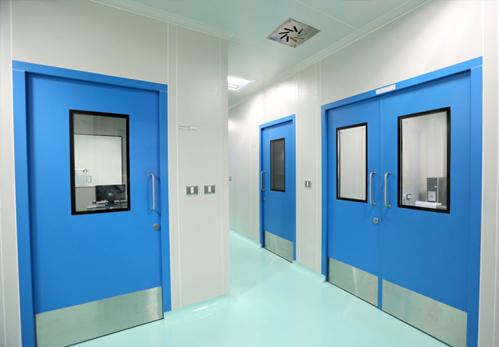 We are experts in design and installation of a wide range of customised cleanrooms, including modular, monobloc, hardwall, and softwall cleanrooms for your printing facility. We employ innovative methods and pride ourselves on meeting any cleanroom specification. All of our printing enclosures can also be environmentally controlled to maximise performance by protecting sensitive equipment from harsh surrounding environments.
Our modular wall systems are available in a number of panel finishes including vinyl, painted steel, aluminium, PVC, or a fibreglass reinforced plastic (FRP) finish to protect against damage or resist stringent cleaning processes. Our wall systems can also provide acoustical barriers while the panelised roof structures further improve insulation and sound control within the cleanroom enclosure, giving you a controlled environment devoid of noise pollution or unfriendly temperature.
We are able to offer a number of extra tall wall systems that can be incorporated into the design of any printing cleanroom enclosure for housing large printing equipment. We can also accommodate oversized roll-up or bi-parting doors to facilitate the movement of large equipment and materials in and out of the cleanroom, if required.
Cleanroom Design, Build & Validation
Budgeting and planning

Engineering, design & layout

Airflow and filtration design

Construction and Installation

Full Certification of our product

Industry-specific equipment installation

Validation
How Our Printing Cleanrooms Work
There are three things that keep a Cleanroom clean, control and quality of the air, internal surfaces and equipment and standard operating procedures for workers.
A secure environment will have a cleanliness level that is quantified by the number of particles for every cubic metre at a fixed molecule measure. Typically, printing Cleanrooms are designed with positive pressure to force air out and specialised filtration to reduce particulates in incoming air. The lower the quantity and smaller the size of particulates in the room (as measured by volume), the cleaner the room.
We make use of both a complex control system and an independent monitoring system which enable the continuous monitoring of air pressure, temperature, humidity and the number of viable and non-viable particles in the air. We also install temperature and humidity sensors and particle sensors in the modular printing Cleanrooms.
At Saakvee, our team manufactures technology that counts the number of particles in the air, and then calculates their results accordingly. By so doing, we measure the cleanliness levels of the printing Cleanroom and controlled environments for sensitivity and contamination analysis.
We provide modular printing Cleanrooms that are impervious to liquids and chemicals, are resistant to impact, minimise the level of airborne particles, facilitate easy clean-up of bio-hazardous material and mitigate the potential for bacterial growth.
Modular Cleanroom Services
Why Printing Cleanrooms Are Important
In printing, a small particle of dust on material prior to laying down ink can look substantial after the ink adheres and dries around it. In particular, tinted windows on overlays or membrane switches and wet-out windows (WOW) are susceptible to contamination from dirt and dust. A wet-out window (WOW) is a window where clear ink is used to clarify the hard-coated texture on a material to level out the textured peaks and valleys of a surface.
This is used when the material covers LED, LCD, or other displays. Without cleanrooms, the contamination caused by dirt particles, lubricant particles, aerosols or small water droplets would lead to a lower quality finished product.
Pad printing is a fast, quick-drying process allowing for adjustment to ink coverage, density and evaporation. However, it is vulnerable to the changing conditions in the environment surrounding the printing area. Because of this, it is necessary to set up a cleanroom to protect these jobs from exposure to any variables and contaminants that could impact the quality of the finished product.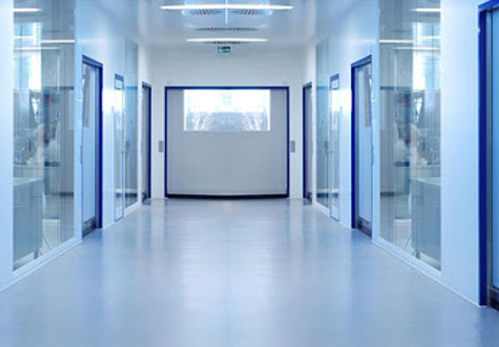 Even though cleanrooms are not necessary for printing and assembly, they are critical for improving quality, controlling the environment to better process inks, reducing scrap and thus allowing the manufacturer to reduce expenses and pass along savings to the end customer.
Benefits Of Printing Cleanrooms
Eliminating items with a propensity to throw off dust particles from the closed cleanroom keeps the operation free of dust and other airborne contaminants. Controlling temperature and relative humidity (RH) allows for consistent ambient climate conditions and is very helpful in a pad printing environment to guarantee the same quality over multiple runs.
Printing cleanrooms help to produce a consistent, clean product which improves your company's reputation.The stable climatic environment printing cleanrooms provide the opportunity to implement an ink maintenance programme to systematise the process, a further guarantee for consistency across runs and between operators.
Commissioning a pad printing machine for use in a cleanroom allows for special procedures to be undertaken when required. Special sterilisation and validation are carried out on the equipment prior to use, often by expert third party providers. Any component of the machine's design that may be subject to dust or contaminant generation is outfitted with additional guarding to minimise this exposure.
When using cleanrooms, pieces of equipment that produce contaminants are replaced with healthier and more environmentally-friendly substitutes. For instance, plywood pad bases are often disposed of and replaced with something cleaner, such as aluminium. Also, flame pre-treatment is replaced and this eliminates another source of soot contamination, as well as the risks of working with an open flame.
Cleanroom Industries/Sectors
Saakvee For A Guaranteed Secure Environment For Your Critical Processes
At Saakvee, your contamination control requirements are our priority. Our proven expertise, CTCB-i certified engineers and ISO classified controlled environments are available to protect your critical processes and add value to your printing operations. Your Cleanroom is necessary for the protection of your critical processes and environments.