Flooring is the generic term for installing floor covering or the permanent covering of a floor. Materials classified as flooring include vinyl, carpet, tile and laminate. Flooring might be at the bottom of the ladder when planning a Cleanroom facility. It's not usually given the same consideration as other features of the Cleanroom, because contamination has a downward flow. However, a non-complaint floor could introduce contamination in the Cleanroom and subsequently endanger the manufacturing process.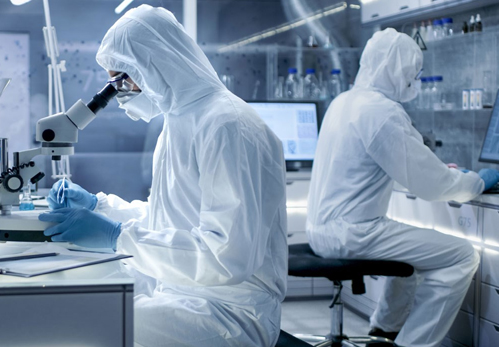 It is therefore important to think of flooring from the Cleanroom planning stage and ensure you choose the right type. Considerations that drive the selection include:
The existing flooring

Cleaning protocol

Type of Cleanroom

GMP requirements

Process com

patibility
Modular Cleanroom Benefits
Modular Construction

Quick Assembly Time

Versatility

Reconfiguration

Airflow Control

Inexpensive Modifications
Types Of Cleanroom Flooring Provided By Saakvee
There are two primary types of Cleanrooms: vinyl flooring and loose lay flooring. Each has its own opportunities and benefits. Saakvee stocks both options in a variety of colours. This means your Cleanroom can feature separate zones within the Cleanroom, using colour codes.
Cleanroom Design, Build & Validation
Budgeting and planning

Engineering, design & layout

Airflow and filtration design

Construction and Installation

Full Certification of our product

Industry-specific equipment installation

Validation
Loose Lay Flooring
Also known as a modular floor or jigsaw flooring, this is an easy to clean, non-shedding, modular Cleanroom floor. The modular nature allows for loose lay flooring to be easily relocated or extended as the facility grows. It can be directly installed on most floors with minimum prep work, making it the ideal option for an upgrade or renovation.
Loose lay flooring is very robust and highly resistant to traffic. With a high load capacity, damage to tiles is unlikely. In a situation where this does occur however, it can be immediately replaced. Loose lay flooring is suitable for ISO Class 7 and ISO Class 8 Cleanrooms in both manufacturing and engineering environments.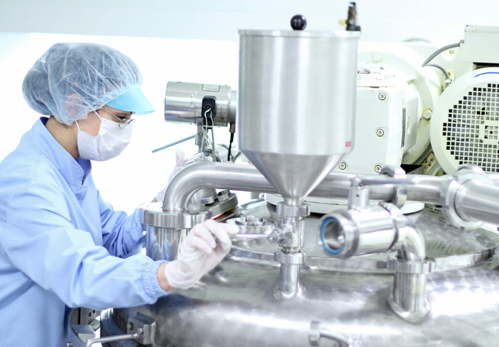 Modular Cleanroom Services
Vinyl Flooring
For manufacturers who want a Cleanroom with a smooth finish, vinyl flooring is the solution. To create a seamless joint with wall construction, it is coved into corners. This ensures there are no crevices or cracks where particulate contamination accumulates.
Cleanrooms with a small budget should procure the seamless vinyl flooring as a cost-effective solution. However, this only works for Cleanrooms that don't require the weight loading capacity for Urethane, Epoxy and other elastomeric coatings.
Antimicrobial vinyl is an option for pharmaceuticals and companies that adhere to GMP. It provides resistance to biocides used for rotation cleaning in such facilities. Antimicrobial is also resistant to heavy traffic.
Coving
A coved floor is easy to clean, watertight and durable. It is the preferred option for medical and healthcare Cleanrooms, because it is coved onto panel system Cleanrooms.
Rubber Flooring
Rubber flooring is ideal for life sciences, research laboratories and industrial facilities. Rubber flooring is used to satisfy design requirements and a broad range of applications. It is easy to maintain, durable and functional.
Cleanroom Industries/Sectors
Let Saakvee Help You Choose A Flooring Option For Your Cleanroom
Saakvee designs and manufactures sustainable flooring solutions for all industries and Cleanroom types. Our top of the range Cleanroom flooring is resistant to scratching, chemicals and capable of withstanding heavy loads.
We constantly work to produce sustainable flooring that reduces your carbon footprint.