If your organisation specialises in biotech, your operations likely include a variety of sensitive processes. Such processes require a secure environment, where risk of contamination during research, manufacturing, packaging or other critical processes is minimised. Saakvee can provide a smart cleanroom with a personalised design to meet the unique needs of your biotech company.
Our innovative cleanroom solutions are aimed at helping our clients in the maintain complete control over their critical processes through a secured and sterile environment that prevents contamination. Our leading cleanroom services have aided the growth and development of a variety of biotech companies over the years and are regarded as some of the best value services .
Regardless which aspect of biotech your organisation specialises in, our experts can provide secure, yet flexible cleanroom infrastructure that satisfies all international standards and regulations.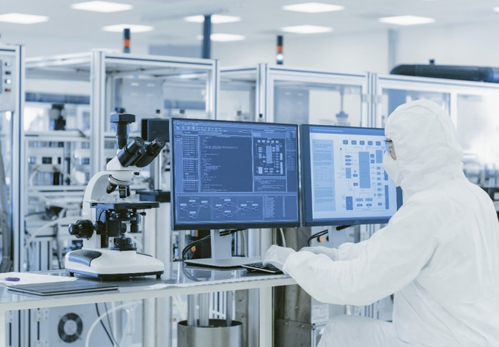 Contact us today to order a Modular Cleanroom, Hardwall Cleanroom, Monobloc Cleanroom, Softwall Cleanroom, or other cleanroom design of your choice to match the unique needs of your operations. If uncertain which of our cleanroom products will make a perfect fit for your biotech needs, we offer free site surveys, as well as professional consultation services.
Modular Cleanroom Benefits
Modular Construction

Quick Assembly Time

Versatility

Reconfiguration

Airflow Control

Inexpensive Modifications
Saakvee: Cleanroom Services For The Biotech Sector
Because of its unique benefits to critical processes, the demand for cleanroom technologies and solutions in the biotech sector have steadily increased over the years. Demand will only grow in this sector, as more companies discover extra ways in which they can use cleanrooms to their advantage to improve product quality and secure their research processes.
For instance, cleanrooms are increasingly needed in the biotech sector for critical processes involving tissue and cell cultures, pathogens and biological agents, and others that require secure contamination control.
If you'd like to ensure the competence and safety of your organisation, personnel and operations, call on our specialised biotech cleanroom services today. We can also help verify whether your operations are not in contravention of any biotech related international regulations. In the event your company falls short of any relevant regulations, we can help bring it up to standard.
At Saakvee, we offer a comprehensive range of cleanroom services, tailored specifically to the needs of those in the biotech sector. Said services include the inspection of air flow and performance, refurbishing cleanrooms, supply and installation of biological safety cabinets and laminar flow cabinets, and much more.
For a sterile environment where the risk of contamination is reduced to a minimum, you can call on our CTCB trained and qualified experts for the following:
Free Site Survey

Fully Managed Service

Supply and installation of Cleanroom consumables

Cleanroom Training and Support

Remedial Works

Cleanroom Certification and Validation

Smoke Testing and DOP testing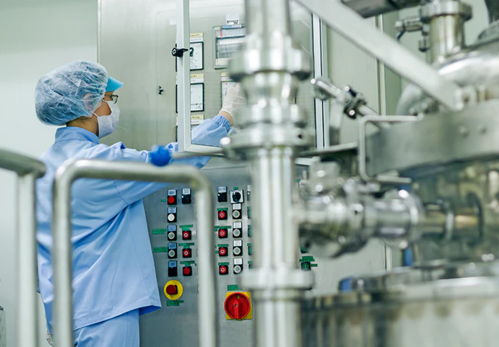 Cleanroom Design, Build & Validation
Budgeting and planning

Engineering, design & layout

Airflow and filtration design

Construction and Installation

Full Certification of our product

Industry-specific equipment installation

Validation
Biotech Cleanroom Validation And Regulations
Having your biotech Cleanroom validated is key to maintaining its safety and performance. It will also help determine whether your operations are not in contravention of any relevant standards or regulations.
Cleanroom validations are best conducted at regularly scheduled intervals. You can liaise with us to arrange for validation experts to visit your location at fixed intervals you find most convenient. Our specialist team will comprehensively test and validate your biotech cleanroom facilities and fittings to verify their conformity with ISO 14644-1:2015 Cleanrooms and associated controlled environments — Part 1: Classification of air cleanliness by particle concentration. This service is available regardless of whether Saakvee or another company installed the Cleanroom you have in place.
In Cleanroom environments, air cleanliness is generally measured by using a particle counter to determine the presence of airborne particles. A lesser concentration of particles means cleaner air and a better performing Cleanroom.
We can also provide Filter integrity testing or Dispersed Oil Particulate (DOP) testing to assess the performance of your installed Ultra Low Penetration Air (ULPA) filter or a High Efficiency Particle Air (HEPA) filter. If either isn't up to standard, our Saakvee engineers possess the qualifications and competence to quickly provide repairs or replacement services onsite.
This service will effectively minimise your cleanroom downtime and ensure operations can be resumed within the shortest time possible.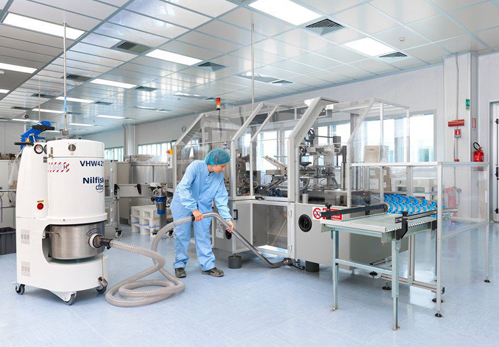 Modular Cleanroom Services
Why Choose Saakvee For Your Biotech Cleanroom Services?
Regulations that govern Cleanrooms in the biotech sector are constantly being updated. Our team makes sure to stay abreast of any new changes and engage in current best practices, so that our clients always receive proper and up-to-standard Cleanroom solutions.
At Saakvee, our team of qualified experts have years of experience in the biotech sector and are more than capable of providing tailored solutions to satisfy your unique Cleanroom needs. Your contamination control requirements will always be our priority. We keep your critical processes secure through ISO classified solutions that add value to your operations.
Aside from providing premium quality Cleanroom services (to biotech companies) which are amongst the very best, we also offer them at reasonable prices to ensure every company can afford quality and satisfactory Cleanroom solutions.
Features typically found in our Cleanrooms to secure critical processes, improve performance, and ensure safety of personnel include: Low Power Consumption, HEPA Filters, Air filtration, Fan filter units, Cleanroom ceiling system, Temperature control, Access Control, Inter-lock door systems, Air showers, Unidirectional Airflow, Horizontal flow wall modules, Horizontal laminar flow clean benches, Laminar flow cabinets, Laminar Flow Canopy, and more.
We can also provide smart Cleanrooms that feature innovations such as touch-screen environmental control and alarms and remote diagnostics that make your secure environment intuitive, easy to use, and comprehensively secured.
No matter your location , call us now for fully personalised Cleanroom solutions that match your unique needs.
Contact Saakvee For Your Biotech Cleanroom Solutions
Opting for the sophisticated mode of operation that Cleanrooms deliver will greatly improve the image of your biotech company. However, this priceless benefit can only be fully enjoyed if your Cleanroom is of the right design and installed by the right professionals.
If you'd rather not have a static Cleanroom, we can provide a personalised Modular Cleanroom. This will convert whatever existing facility you already have in place into a smart, classified and secure environment. This is a cost-effective option that is especially popular amongst our biotech clients – especially for offsite operations.
Call us now for a fully-fitted and bespoke Cleanroom that features everything from racking in transfer areas and gowning room furniture to transfer hatches and workbenching. We can also help with optimising your existing Cleanroom.
For those who need a Cleanroom but are uncertain which design will best match their needs, we provide professional consultation services to help them make well-informed decisions.
Aside from the design and installation of Cleanrooms, you can also contact us for Cleanroom furniture and accessories such as, Consumables and Equipment, Flooring, Windows, Lighting, CCTV, Showers, and much more.
Our clients in the biotech industry engage in a wide range of specialties that require unique Cleanroom solutions. Regardless of your specialty, our team of expert CTCB-I qualified engineers have got you covered. We will stand by you during the designing and building of your cleanroom, as well as throughout the lifecycle of your Cleanroom via consultation services, training, Cleanroom maintenance, and any other form of support you might require.
Are you ready to start a project with us or do you need more information about our services? Give us a call today for biotech Cleanroom solutions that match your unique needs and goals.
Cleanroom Industries/Sectors