Laminar flow canopies are entirely customised enclosures that are positioned over machines and equipment in cleanrooms or secure environments. They also provide localised laminar airflow to Class 4 or 5 cleanrooms. Laminar flow canopies are generally fabricated from powder-coated sheet steel, polypropylene sheet or stainless steel, depending on the environment they are to work in. They provide an excellent clean air environment for a range of cleanroom needs. Air is drawn through a HEPA filter and blown in a very smooth, laminar flow.
Saakvee is a global leader in the design, installation and validation of cleanroom equipment and accessories. We develop customised enclosures and canopies to help maintain a clean environment for every cleanroom. We are capable of manufacturing and supplying a wide array of laminar flow canopies in different shapes and sizes, using the material of your choice for any of your cleanroom applications.
At Saakvee, our engineering department will custom design an enclosure for your specific requirements. After manufacturing, the canopy is assembled and tested in our own workshop. We take into consideration the need to deliver a secure environment for cleanroom activities, as well as provide a healthy indoor environment for the personnel working in the cleanroom.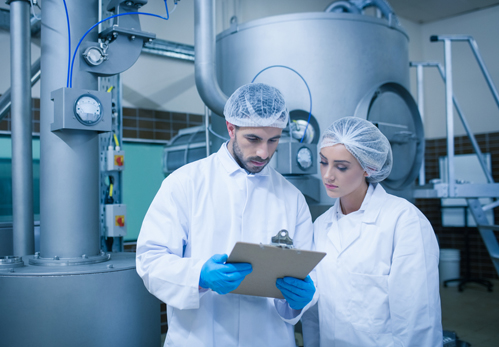 Modular Cleanroom Benefits
Modular Construction

Quick Assembly Time

Versatility

Reconfiguration

Airflow Control

Inexpensive Modifications
Understanding Laminar Flow Canopies
Laminar flow canopies are designed to provide a cleaner local environment over critical processes and products, without the extra expense of converting the whole cleanroom to a higher standard. They are versatile and can be easily repositioned as your processes are modified. Laminar flow canopies can vary from a simple enclosure to complex casings with a multitude of features and functionalities.
The basic canopy consists of housing, pre-filter, fans, variable speed controllers, HEPA filters and lights. The cabinets can be self-supporting, mobile or mounted on the ceiling or bench. Mobile units are affixed to steel frames fitted with castors and are normally enclosed using PVC overlapping curtains. Other options include side screens, back panels, power points, gas points, freestanding tables, and so on.
Cleanroom Design, Build & Validation
Budgeting and planning

Engineering, design & layout

Airflow and filtration design

Construction and Installation

Full Certification of our product

Industry-specific equipment installation

Validation
All equipment used in a cleanroom (as well as other necessary materials) is designed to have a low capability for environmental contamination. A local cleanroom environment is created as clean filtered air flows around the machine, arrangement or equipment. By use of energy-efficient fans with HEPA or ULPA filters, a clean work environment is implemented that meets the international cleanroom standard ISO 14644-1 Class 2 to 8.
At Saakvee, we adopt innovative methods and pride ourselves in constructing and installing state-of-the-art laminar flow canopies, made with any material of your choice for all cleanroom facilities. Apart from the design, assembly and testing of the solution, our engineers also ensure installation on site. Segments of the installation are undertaken by our qualified engineers in accordance with ISO14644.
Modular Cleanroom Services
Uses Of Laminar Flow Canopies In Cleanroom Environments
The configuration options for laminar flow canopies are endless. All configurations can be combined with an optional laser safety device. Filtered air with an overpressure regime can be added to spaces, turning them into secure environments that protect certain products or processes for critical applications.
Likewise, an arrangement or process can be isolated from its surroundings or operator by use of a negative pressure regime. In addition to purity, it's possible to add an acoustic of thermal functionality. Laminar flow canopies are important to maintain a secure environment during critical processes taking place in the cleanroom. Their uses include:
Casings or enclosures for high-tech setups

Laser safety enclosures for optical measuring equipment

Enclosures positioned over semiconductor equipment

Production line canopies for manufacturing industries

Casing on blister packaging lines

Injection moulding machine canopies

Turnkey realisation
Saakvee For The Installation And Commission Of Your HVAC Cleanroom Systems
At Saakvee, we can supply and install standard laminar flow canopies made with PVC, stainless steel or powder-coated sheet steel in your facility. Our services are ISO 14001, ISO 9001 and OHSAS 18001 accredited.
Upon your request, our experienced CTCB certified engineers can provide cleanroom equipment and accessories to your ISO classified controlled environments to protect critical processes and add value to your operations, irrespective of industry. We deliver on time and budget at competitive prices.
Our friendly, professional sales staff are just one call away from reducing any potential stress related to your upcoming cleanroom project. Are you ready to start a project with Saakvee? Give us a call today.
Cleanroom Industries/Sectors