Cleanroom consumables are vital to maintaining cleanliness in a controlled environment, ensuring efficiency and safety of operations. Saakvee can deliver the right wipes and garment to prevent fibre contamination. We also help you avoid contamination through the provision of high-quality cleanroom consumables.
We carry an impressive selection of cleanroom caps, cleanroom gloves, cleanroom overalls and cleanroom boot covers for head to toe coverage. We also have a range of cuff sealers for an effective seal between garment and gloves.
Our sales and cleanroom consulting team have a combined experience of over two decades in cleanroom consumables, and we work with trusted suppliers of cleanroom consumables and apparel.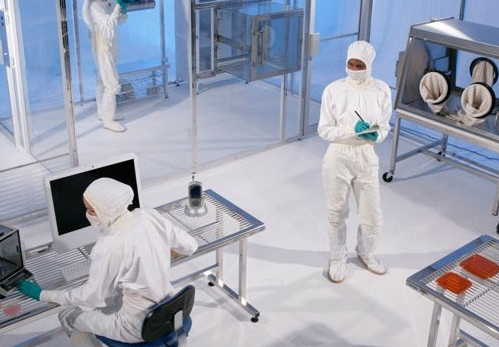 What sets us apart from other cleanroom suppliers is that we offer a highly personalised service. You speak directly with trained staff who will help you choose the best cleanroom apparel, consumables and equipment that meets your critical environment needs. You also work with a dedicated account manager who is familiar with cleanroom activities in your industry.
Saakvee is committed to stocking the highest quality cleanroom consumables. We monitor the performance of new products in the market and stock equipment and consumables that work well for you.
We supply all industries that require a controlled environment or cleanrooms including aerospace, medical devices, life sciences, microelectronics manufacturing, laboratory safety, food processing, automotive and military facilities among.
Modular Cleanroom Benefits
Modular Construction

Quick Assembly Time

Versatility

Reconfiguration

Airflow Control

Inexpensive Modifications
Bouffant Caps For Cleanrooms
Our bouffant caps are available by the bag (100 per bag), in bulk or in a case (250 per case). Our high-quality bouffant caps are great for lab manufacturing facilities, cleanroom and all types of controlled environment. They are non-linting, lightweight and cool. Options available include 21-inch, 28-inch, 24-inch bouffant caps, ESD static control bouffant caps, sterile bouffant caps and washable bouffant caps.
Cleanroom Design, Build & Validation
Budgeting and planning

Engineering, design & layout

Airflow and filtration design

Construction and Installation

Full Certification of our product

Industry-specific equipment installation

Validation
Cleanroom Boot Covers And Shoe Covers
Saakvee offers a large selection of disposable cleanroom boot and shoe covers. We stock shoe and boot covers in a range of materials, sizes and colours. Options include conductive shoe covers, disposable shoe covers, non-skid shoe covers, waterproof shoe covers and maximum grip shoe covers.
Modular Cleanroom Services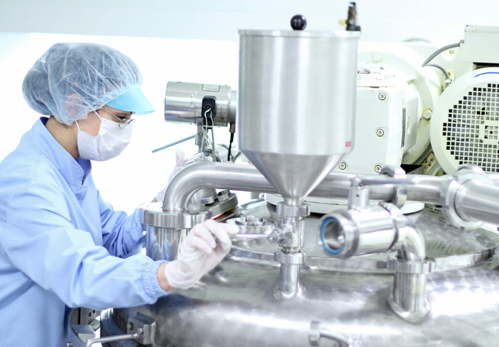 Cleanroom Face Masks
Our face masks are designed for a lab environment or with a cleanroom in mind. They protect personnel in the cleanroom from mucous, spittle and makeup. A few options available include attached eye shield, nose guard, single elastic, 4-tie or ear loop band and bulk packaged orders.
Cleanroom Pass Through
Saakvee has a comprehensive line of pass throughs for floor mount or wall mount applications. The pass through chamber prevents contamination by transferring equipment and products into the cleanroom without the need of the personnel to enter the clean area. We advise clients to use acrylic in light duty application and stainless steel pass through for stringent cleanroom requirement.
Cleanroom Air Showers
The cleanroom air showers from Saakvee protects your cleanroom environment from unwanted contamination by removing surface contamination from cleanroom garments and clothing. Options include raised floor, optional depths, optional widths, low profile, door interlocks and ULPA/HEPA filtered.
Cleanroom Lab Gloves
We offer a huge selection of disposable cleanroom gloves for manufacturing facilities, laboratories, cleanrooms and controlled environments. Options include
powder-free gloves

sterile gloves

exam gloves

industrial use gloves

latex gloves

gloves with micro-textured fingertips

heat-resistant gloves

nitrile gloves

partial finger gloves
Cleanroom Industries/Sectors
Contact Us Today For Your Cleanroom Consumables And Equipment
If you have something specific in mind you can't find here or perhaps you would like to make a bulk purchase, contact us and one of our friendly sales representatives will help you find what you need.