Horizontal flow wall modules provide a Horizontal Air flow source, which is ideal to create many different types of enclosures or tunnel systems. The modules can be grouped side by side, forming entire areas of full HEPA coverage from floor to ceiling. The units can be used separately or in groups to form a wall for a cleanroom or tunnel.
Modular Cleanroom Benefits
Modular Construction

Quick Assembly Time

Versatility

Reconfiguration

Airflow Control

Inexpensive Modifications
At Saakvee, we cater to diverse industry segments, offering cleanroom solutions such as designing and installing horizontal flow wall modules, as well as other cleanroom equipment and accessories. We understand what it takes to deliver successful cleanroom projects that fit your requirements and budget and are able to execute a successful project, regardless of industry.
Our in-house staff are experienced in designing, constructing and installing a wide range of cleanroom consumables. We ensure they are designed to precise specifications and are capable of operating in accordance with strict industry practices.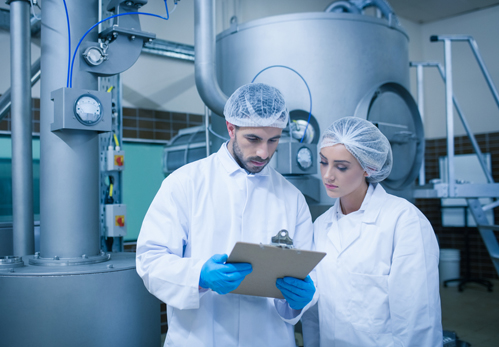 Cleanroom Design, Build & Validation
Budgeting and planning

Engineering, design & layout

Airflow and filtration design

Construction and Installation

Full Certification of our product

Industry-specific equipment installation

Validation
How Horizontal Flow Wall Modules Work
Horizontal Flow wall Modules produce clean, particle-free air required of a cleanroom environment. In horizontal flow wall modules, air is drawn in at the top of the module via a high capacity pleated pre-filter and pressurised. It is then released through high efficiency particulate absorber (HEPA) filters in a horizontal manner.
Modular Cleanroom Services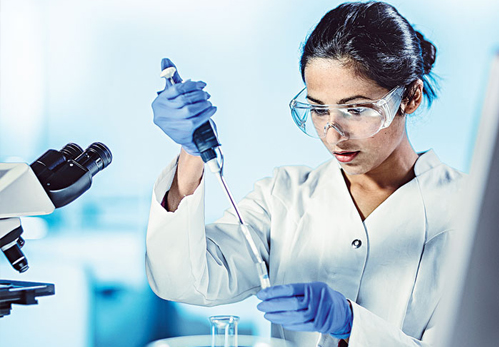 These wall modules recirculate air within a given space, filtering that same air over and over again, thus increasing efficiency with every air exchange. The large filter surface area allows a minimum of 2000 CFM (cubic feet per minute) to recirculate continuously without a vigorous air current.
Unlike vertical laminar flow units which release air in a vertical manner and can impact surfaces by drying out cavities, the slow moving air released by horizontal laminar flow does not disturb sensitive equipment. The process is also virtually undetected.
Wall module blowers with pre-filtered intake grilles may be top or back-mounted. In most cases, the top-mounted blower (when units are placed against a wall or floor space) is the best alternative. However, should ceiling to floor HEPA coverage be required – and ease of maintenance important – the rear mounted blower is most ideal.
Horizontal flow wall modules are available in eight standard sizes.
Features Of Horizontal Flow Wall Modules
Horizontal Flow Wall Modules provide clean horizontal laminar airflow. They can recirculate up to 3200 CFM of air; are manufactured completely from materials which will ensure no particulate generation; and suitable to create horizontal clean air tunnels. There are two styles to meet a variety of applications; namely, CAP132 and CAP133 units.
CAP132 units can be placed against walls, because filter changes and maintenance are accomplished from the front. The ability to change the filter and perform maintenance from the front allows placement of model CAP132 against a wall without the need for a rear walkway, thereby increasing usable space in the clean work area.
The CAP133 HEPA filters are serviced from the front, but other maintenance (blowers, motors and pre-filters) is carried out from the rear of the unit.
Cleanroom Industries/Sectors
Some of the features horizontal flow wall modules include:
They are constructed using only metal and no particle board. The use of non-shed materials ensures the number of particles that enter the facility remains low by eliminating dust generated via the use of non-metallic materials.

Horizontal flow wall modules have protective grille for the HEPA filter.

The HEPA filter is 99.99% effective on particles 0.3 micron and larger, as well as being DOP tested and leak probed.

They have a quiet, energy-efficient belt drive blower, which utilises a belt drive motor with a variable pitch pulley on the motor for adjusting its speed.

They are highly resistant to abrasion, corrosion, stains and chemicals.

Horizontal Laminar Flow Modules are designed to be freestanding or can be configured to be mounted on to a wall for more space-saving applications.
Saakvee For The Supply And Installation Of Horizontal Flow Wall Modules
At Saakvee, we are committed to constructing and delivering top of the line cleanroom accessories and consumables for diverse industries. We utilise our skilled engineers and years of experience to deliver state-of-the-art cleanroom technology on budget and at competitive prices.
We offer first class cleanroom services – especially the design and installation of horizontal flow wall modules. Our services are ISO 14001, ISO 9001 and OHSAS 18001 accredited. Our experienced CTCB certified engineers can provide these services to controlled environments across the clinet, regardless of industry.