Features That Make Our Cleanrooms Stand Out
Saakvee Cleanrooms are packed with industry-standard equipment that ensure airborne pollutants are kept at extremely low levels. They are ideal for use in environments with a high sensitivity to environmental contamination.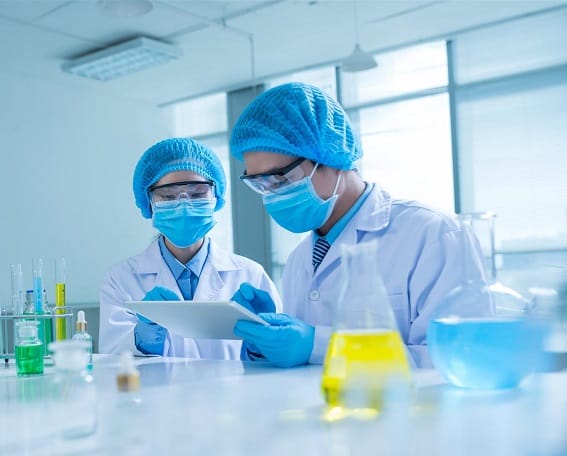 We have systems in place that perform a wide variety of functions to help attain controlled environments, useful for all types of processes. No matter your specific requirements, we can make the relevant modifications to suit your specific needs.
Features of our Cleanrooms include:
Modular Cleanroom Benefits
Modular Construction

Quick Assembly Time

Versatility

Reconfiguration

Airflow Control

Inexpensive Modifications
Good Manufacturing Practice (GMP)
We have experienced personnel on hand to train staff on the standard operating procedures of our Cleanrooms. This is not a one-off session; rather, we plan to bring new staff up to speed at regular intervals.
Cleanroom Design, Build & Validation
Budgeting and planning

Engineering, design & layout

Airflow and filtration design

Construction and Installation

Full Certification of our product

Industry-specific equipment installation

Validation
ISO 4 – 9
We provide Cleanrooms in different classes from ISO 4-9. Each of these classes have a level of cleanliness to which they comply; the lower the class, the cleaner the room. For instance, an ISO 4 class Cleanroom is cleaner than an ISO 9 class Cleanroom. Therefore, regardless of your manufacturing requirements, we have something that will work perfectly for you.
ISO14644
Our Cleanrooms meet the accepted standard for Cleanrooms in terms of air cleanness classification, test methods for classifications, design, construction and start-up, vocabulary, classification of surface particle cleanliness, operations and maintenance, as well as specifications for testing and monitoring to prove continued compliance with ISO 14644-1, amongst others.
Modular Cleanroom Services
Low Power Consumption
Cleanrooms generally use up more power than non-controlled environments. However, Saakvee Cleanrooms don't consume much power at all.
Environmentally Friendly
Our Cleanroom structures are well built, easily adaptable to any space provided, and fully customisable. There are no adverse effects to the surrounding areas whatsoever.
Fan Filters
These are in place to remove harmful airborne particles from the air and to supply purified air into the room. These units can be installed in the system's ceiling or floor grid.
Ceiling System
The ceiling system is used to hold lights, HEPA filters and ceiling tiles.
Temperature Control
We have temperature controls that can be adjusted for different design criteria. Temperature plays a key role in any kind of activity carried out in Cleanrooms.
Air Showers
Cleanroom air showers are designed to detect any sign of contamination from people, surfaces, equipment, and so on. These are usually positioned at the entrance of Cleanrooms to help reduce the number of pollutants introduced into the room.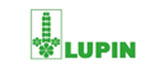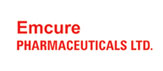 Unidirectional Airflow
This is the use of laminar air flow hoods to direct air downward in a straight path. Laminar air flow uses HEPA filters to clean the air entering the surrounding environment.
Horizontal Flow Wall Modules
This unit is responsible for providing clean horizontal laminar airflow. Units can be used separately or in groups.
Horizontal Laminar Flow Clean Benches
This unit is completely covered with HEPA-filtered horizontal laminar airflow. It is usually used for clinical applications or whenever a particulate-free environment is needed.
A laminar flow cabinet or laminar flow closet is an enclosed bench which serves to prevent contamination of particle sensitive materials. The air obtained from the HEPA filter is blown in a smooth laminar flow towards the user.
Laminar Flow Canopy
This is the custom designed enclosure that's positioned over machines and equipment. Inside, the aforementioned equipment functions to meet your specific requirements. This structure can be modified accordingly to keep up with changes in processes and requirements.
Cleanroom Industries/Sectors
Let Us Help You Achieve Your Contamination Control Requirements
With all of these at our disposal, as well as a team of well-trained and experienced individuals, Saakvee are undoubtedly the best choice to install a custom designed Cleanroom for you. We also provide maintenance services and regularly train your staff to be up-to-date with Cleanroom best practices. We can't wait to help achieve your goals, so give us a call today!