Saakvee Technologies India Pvt. Ltd. is passionate about helping you overcome your contamination control challenges through innovative cleanroom design services. We have successfully designed and installed environmentally controlled facilities and cleanrooms throughout the Ireland. We design and install cleanroom and controlled environment that satisfy demands of legislation and quality standards for processes that must be carried out in a particle-free and clean atmosphere.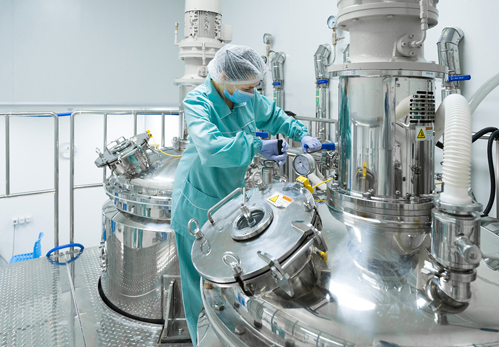 Companies in many industries are looking to install a controlled environment and cleanrooms as they attempt to improve quality control, maximise product yield and ensure safety. Brands which need to adhere to specific design standards must ensure that their cleanrooms are constructed and operated according to their specific cleanliness classification.
As a cleanroom specialist, Saakvee Technologies India Pvt. Ltd. works as the main contractor to manage your project from planning to commission. We've designed projects for aerospace and pharmaceuticals, through to computer repair, plastics processes and universities and more.
We have a flexible approach and are able to help you update your existing facilities with environmental control, humidity control, temperature control, negative pressure, fume extraction and positive pressure.
Using a combination of flush glazed partitioning, mezzanine floors, specialist floor coverings, flush fit doors and suspended ceilings, we install your cleanroom requirements to the highest standard. Our planning and design team has a wealth of experience with designing high-quality cleanrooms that are on time and within budget.
Modular Cleanroom Benefits
Modular Construction

Quick Assembly Time

Versatility

Reconfiguration

Airflow Control

Inexpensive Modifications
Free Cleanroom Design Service
Designing a cleanroom that meets ISO certification is a complex process. We'll provide a free design quote after conducting a no-obligation site survey to determine your needs. Advancements in cleanroom technology and environmental control mean that organisations are taking advantage of new opportunities to improve the efficiency and cleanliness of their process.
You need a cleanroom design service that can partner with you to harness the technical and complex nature of your business's cleanroom needs whilst improving process control and reducing risk. Our modular cleanroom solutions transform your space into a classified cleanroom environment.
Our skilled and specialised team of engineers and design experts collaborate with you in the design phase to find the perfect parameters for delivering the results you seek. Technology we use includes CFD airflow modelling to plan performance and point cloud surveys.
Our qualified engineers use 3D modelling to breathe life into a concept and ensure functional design. We leverage the latest innovations in modular construction to deliver an effective and accurate cleanroom that reduces the project lifespan by 50%.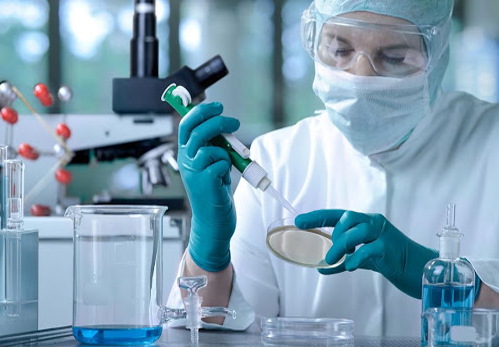 We do this by using controlled manufacturing, BIM techniques and precision engineering. We can produce full drawing concepts including 3D facility drawings, detailed performance specifications, service layouts and HVAC schematics. Our designs are built to last and comply with advisory and regulatory bodies.
You enjoy the benefit in reduced cost and time taken to complete the project. You don't have to spend money hiring specialist consultants or contractors because we manage the entire project.
Cleanroom Design, Build & Validation
Budgeting and planning

Engineering, design layout

Airflow and filtration design

Construction and Installation

Full Certification of our product

Industry-specific equipment installation

Validation
Saakvee Technologies Cleanroom Design Process
At Saakvee Technologies, we pride ourselves on the flexibility and creativity that our cleanrooms offer. We draw from our years of experience to create a customised design because we understand that no two designs are the same. Your cleanroom design will meet your needs and follow a specific engagement process
Introduction & discovery: This is the first stage of the design process. We take the time to gain a comprehensive understanding of your business objectives and processes. We also attempt to that understand your unique requirements and how we can design a solution within your budget.
Planning & execution: Our design experts create a cleanroom based using input from our field operations and sales team. We work closely with you starting from the initial concept sketches to develop a final product that fits your cleanroom needs and exceed your expectation.
Construction & certification: Our field services team will conduct a physical site visit before the project. We're looking for challenges that might affect the timeline of the project. It allows us to prepare well and plan for pitfalls along the way. Your construction team includes a project manager, field operation supervisor engineers, and installation crew. Our dedicated team supervises the cleanroom from design to commissioning.
Training & Service: Training personnel who will use the cleanroom are crucial to the effective maintenance of cleanliness levels, reduction of the risk of contamination and protection of the safety of cleanroom personnel.
Modular Cleanroom Services
Considerations When Designing A Cleanroom
Budget: Your budget determines the type of cleanroom you need. If you have a large budget, we advise clients to choose a robust modular cleanroom that lasts a long time.
Size and location: The size and location of the cleanroom are important design considerations. Size affects many areas of the cleanroom such as HVAC, flooring and type of filtration system. Our cleanrooms are customisable and made to fit your existing space. For smaller spaces, a mobile or softwall cleanroom would be ideal. For bigger spaces, a modular hardwall cleanroom installation would be perfect.
Application & processes: We access the processes to be performed within the cleanroom space. It might seem convenient to house all phases of the process within the cleanroom but this requires more space, more time for design and a larger cleanroom. We'll help you determine processes to be conducted outside and inside the cleanroom.
Equipment: Figure out what kind of equipment you'll be using inside the cleanroom. Also, factor the machines you'll need inside the room currently and in the future. We keep future needs in mind when planning and designing your clean room.
The Impact Of Classification On Cleanroom Design
Many companies do not realise that the ISO class doesn't define the layout of the cleanroom, only the cleanliness level your cleanroom has to meet. ISO 14464-1 standard specifies the maximum quantity of air particles allowed, and not how to design the room.
The cleanroom classification influences the layout. For instance, you need two airlocks to enter an ISO 6 environment and none for an ISO 8 cleanroom. The air must pass through HEPA filters to meet the required air cleanliness. A lower ISO class means more air passing through HEPA filters.
We add an anteroom between the uncontrolled space and the classified area to prevent contamination of rooms from particles in the uncontrolled environment and increase the pressure of the anteroom that acts as the airlock system.
Cleanroom Industries/Sectors
Contact Us For Your Free Design Consultation

You have decided most of the details at this point. If you need further clarification or you would like to hear our ideas, our team of design experts are waiting to help you create the best cleanroom solution for your needs.