Clean and controlled environments are used across a wide range of industries. They play an essential role in modern production and research.
Cleanrooms can contain whole manufacturing plants with factory floors spanning thousands of square metres. Our powerful and effective air particle sensors and counter technology, provide service to many industries such as microelectronics, pharmaceutical and life science, photonics and optics, aerospace and defence. They are also used in biotechnology, the life sciences, semiconductor manufacturing, and other fields that have a high sensitivity to environmental contamination. Cleanrooms with a modular design can be relocated or extended to fit specific conditions.
Saakvee is one of the leaders in designing and installing a wide range of customised cleanrooms that meet the highest international standards. We employ innovative methods and will meet any cleanroom specification.
Designing A Secure Environment For Different Industries
At Saakvee, we design our cleanrooms to protect critical environments, and we pay maximum attention to filter efficiency and integrity. All air entering a cleanroom is treated by one or more filters. These filters can include single pass or re-circulating systems with different airflow options. Technologies such as CFD airflow modelling and point cloud surveys are just some of what we use to plan and ensure performance and accuracy.
Our ultra-low particulate air (ULPA) filters are tested to 99.9995 percent on 0.12 micron efficiency while our high-efficiency particulate air (HEPA) filters are tested to 99.99 percent on 0.3 micron efficacy. This creates a positive pressure and clean air environment.
During the DOP test, we assess the whole filter face in order to verify that there is no leak or other damage that can compromise the integrity of a cleanroom environment. If, during the test, the filter is found to be below specified efficiency standards, our engineers will replace the filter media onsite. Our effective services will minimise your cleanroom downtime and ensure that you can resume operations within the shortest time possible.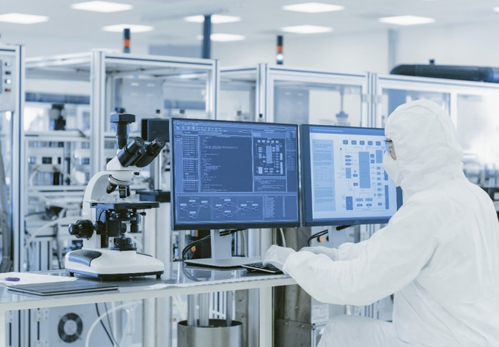 We Cater To A Wide Range Of Industries
Our Cleanrooms are designed to precision specifications and operate strictly in accordance with industry practices. We cater to manufacturing pursuits that depend upon enhanced quality controls for optimum productivity. Advancements in Cleanroom technology are available to reduce contamination risk and improve process control in an active Cleanroom environment.
We can provide you with modular Cleanrooms that convert existing facilities into classified, smart and secure environments. Modular Cleanrooms offer a cost-effective solution to creating a clean area within an existing room or space and are proving vital to many industries and sectors.
Modular Cleanroom Benefits
Modular Construction

Quick Assembly Time

Versatility

Reconfiguration

Airflow Control

Inexpensive Modifications
Some Of These Industries Are:
University Labs And Research Institutes:
In highly sensitive research institutes and laboratories, unknown particles can affect the most carefully configured experiments. For accurate results to be achieved, all variables that could affect an experiment must be removed.
At Saakvee, we create and nurture a contaminant-free environment so that experiments relative to multiple sciences and technologies can be conducted. Our Cleanroom helps researchers reduce and even eliminate cross-contamination or those variables that might hinder accurate results.
Health Care And Biological Safety:
This is an industry that requires safe environments because the task often involves handling biological agents. A Cleanroom environment protects the outer areas of the facility from harmful biological agents and interior equipment designed for technicians such as laminar flow cabinets, biological safety cabinets, and filtration fume cabinets will protect the scientists whilst they conduct experiments which involve hazardous materials.
Cleanroom Design, Build & Validation
Budgeting and planning

Engineering, design & layout

Airflow and filtration design

Construction and Installation

Full Certification of our product

Industry-specific equipment installation

Validation
Pharmaceuticals:
A Cleanroom is an integral part of the manufacturing process required to produce sterile drug products, vaccines and bio-medical devices. Developing a new drug may involve the handling of dangerous microorganisms, and this makes our Cleanroom and its devices vital to providing safety for pharmaceutical personnel and maintain the integrity of the products.
Military And Paramilitary:
The military relies on Cleanrooms and their technology for projects, experiments and procedures. Cleanrooms are used by the military to develop technology systems and innovative materials. At Saakvee, we can design and install customised clean air technology for use on sensitive applications, on military grade weaponry and equipment.
Modular Cleanroom Services
Semiconductor:
To create an ideal semiconducting material, chemical purity and Cleanroom technology are important. Any imperfection can have an undesirable effect on how the semiconducting material functions. Strict Cleanroom protocols keep the Cleanroom environment used for manufacturing semiconductors dust-free thereby limiting contamination that could cause product failure.
Nanotechnology
In different fields of nanotechnology, Cleanrooms are a vital tool in experiments as well as the manufacture of products. Nanotechnology is even more susceptible to contamination than semiconductor chips, and cleaning is more important in this industry because the technology is 1000 times more sensitive than the IC industry. Cleanrooms used in nanotechnology are essential in the production of nanotech solar cells.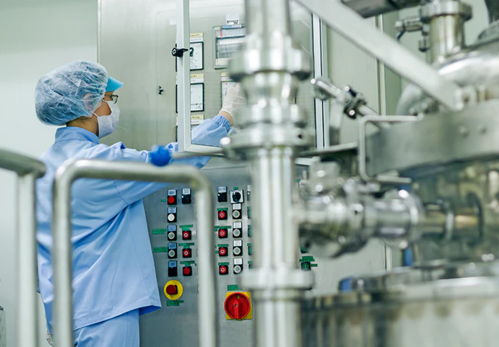 Other Industries That Make Use Of Cleanrooms Include:
Biotechnology

Manufacturing

Food and beverages

Cosmetics

Universities

Optics

Aerospace and Defence

Medical devices

Fill and Finish

Computer rooms

Solar

Hospitals

Automotive

Aviation

Engineering industries

Coating and lamination industries
Saakvee For A Guaranteed Secure Environment For Your Critical Processes
At Saakvee, your contamination control requirements are our priority. At your request, our experienced CTCB certified engineers and ISO classified controlled environments can be provided to your facility to protect critical processes and add value to your operations.
Your cleanroom is necessary for the protection of your critical processes and environments. We can help ensure this by providing pneumatic filter installation and maintenance that guarantees filter integrity and efficiency. Our services are ISO 14001, ISO 9001 and OHSAS 18001 accredited.
Cleanroom Industries/Sectors