Who We Are
Saakvee is one of the leading Cleanrooms providers. We offer a wide range of services and work in a variety of niche markets. Our goal as Cleanrooms experts is to assist our clients in protecting their critical environments through innovative modular Cleanroom designs.
We design, manufacture, install, assemble and commission a wide range of high quality customised cleanrooms to companies all over the India and Abroad. These cleanrooms include, but are not limited to, Modular Cleanrooms, Hardwall Cleanrooms, Monobloc Cleanrooms and Softwall Cleanrooms. All of these meet the highest international standards for the different industries.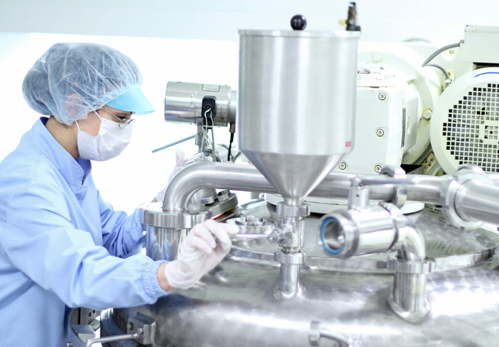 Over the years, Saakvee has evolved into a leading cleanroom provider, specialising in not only in designing, but also specification and construction of modular cleanrooms and other controlled environments that are suitable for any industry.
Why Choose Us?
At Saakvee, we have a team of experts who are qualified and readily available to provide customised solutions to meet clients' specific needs and requirements.
Our wide range of services include:
Design & Build

Free Site Survey

Free Design Service

Cleanroom Planning

Construction and Installation

Training and Support

Discounted Service Contracts

Remedial Works

Panel repairs

Fully Managed Service

CNC Engineered

Cleanroom Certification

Alterations

BMS Management

Certification & Validation

Smoke Testing and DOP Testing

Differential Pressure Qualification

Servicing Testing Validation
At Saakvee, your contamination control requirements are our priority. Our proven expertise, CTCB certified engineers and ISO classified controlled environments are available to protect your critical processes regardless of your industry or sector.
Your Cleanroom is necessary for the protection of your critical processes and environments. We can help ensure this by providing pneumatic filter installation and maintenance that guarantees filter integrity and efficiency.
Saakvee is responsible for numerous completed Cleanroom projects. Whether high profile, custom, generic, small or large, we are trusted by our clients in Europe to deliver quality Cleanroom solutions.
Key Features Of Cleanrooms Delivered By Saakvee
At Saakvee, our Cleanrooms have several features which can go hand in hand with their installation. Some of the features available for your Cleanroom are:
ISO compliant solutions

Efficient project management

Energy efficient

Sound insulating

Budget friendly prices on our services

A trusted Cleanroom expert with nationwide recognition, who will stand by you throughout the entire lifecycle of your Cleanroom
Our Approach To Constructing University Cleanrooms
At Saakvee we realise that performing cleanroom projects on university campuses requires more than just understanding the technologies involved. It requires a unique approach. We know how to operate safely on an active campus, and understand what it takes to deliver successful university cleanroom projects to meet your requirements and budget.
Our cleanroom experts are experienced with designing and constructing new facilities, retrofitting cleanrooms into existing buildings, and renovating or expanding current facilities. Whether designing and constructing a nanotechnology lab, a nano or bio cleanroom, or a BSL3 facility, we understand what it takes to execute a successful project on an active university campus.
Our university cleanrooms are designed to precision specifications and operate in accordance with strict industry practices. At Saakvee, we focus on enhanced quality controls for optimum productivity. Our team aims to ensure that extreme care is taken when dealing with your delicate and complex manufacturing needs. Advanced cleanroom technology is available to reduce contamination risk and improve process control in an active cleanroom environment.
Modular Cleanroom Services
A Cleanroom is typically designed, set up and required to protect critical environments. Here at Saakvee, we can provide our clients with Modular Cleanrooms that convert existing facilities into smart, classified and secure environments.
The design phase of any project is the most important phase and when you collaborate with us during this phase of your project, our team of specialists will offer the most suitable combinations of parameters to guarantee excellent results and optimal security. Technologies such as CFD airflow modelling and point cloud surveys are just some of what we use to plan and ensure performance.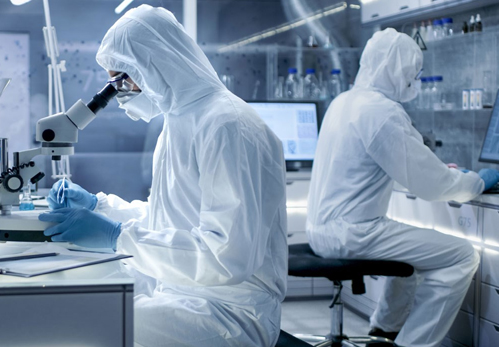 The Total Package
Saakvee clients are spread across a variety of industries or sectors, and each of these different industries has specific cleanroom needs which we are required to meet.
We also provide cleanroom furniture and accessories such as Consumables & Equipment, Flooring, Windows, Lighting and CCTV.
Saakvee is a supplier of Particle Counters. With our wide range of particle counters, we meet every client's air monitoring needs. We offer a range of instrumentation for Airborne Particle Counting, Cleanroom Monitoring, and Particle Monitoring Systems all of which are ISO21501-4 and ISO16444 compatible. Our particle counting instruments can be used in a variety of industries including Pharmaceutical, Semiconductor, Medical Devices, Hospitals, Automotive, Aerospace, and Food/Cosmetics/Beverage.
In addition, our team of expert CTCB-I qualified engineers will guarantee that all Cleanroom validations are executed to International Standard ISO 14644-1:2015. With a secure environment that is validated at this standard, your Cleanroom will protect your critical environments.
Saakvee is well placed to advise you on your technical needs in order to help with product selection and configuration.
We aim to provide customised and environmentally friendly Cleanrooms. Our team comprises highly efficient individuals who are interested in delivering critically controlled environments.
If you are ready to start a project with us, or you need more information about our services, contact us for your design, construction and custom Cleanrooms solutions.