Closed-Circuit Television (CCTV) is a TV system whereby signals are monitored for security and surveillance purposes, not for public distribution. CCTV systems rely on the strategic placement of cameras and observation of the camera feed from monitors.
An industrial process which takes place under dangerous conditions is supervised by CCTV. This mostly occurs in the chemical industry. Special cameras include thermographic cameras and line-scan cameras that allow operators to measure the temperature of the process.
Saakvee can integrate security cameras – either as part of an Access Control System (ACS) or a stand-alone installation. The standalone system can be set up only as activated by an occupancy sensor or to record continuously.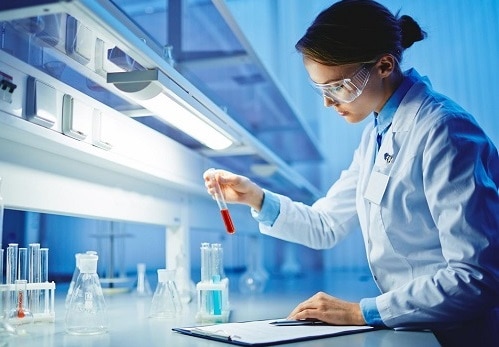 When combined with an ACS, the CCTV records personnel from the point of entry until they leave the room. We can also design the CCTV to stream live video to a remote location via wireless. The CCTV also helps to minimise personnel entry into the cleanroom area.
Modular Cleanroom Benefits
Modular Construction

Quick Assembly Time

Versatility

Reconfiguration

Airflow Control

Inexpensive Modifications
Industries And Factories
CCTV systems have become commonplace in factories across many industries. They are used for quality control purposes, safety and even crime prevention. Depending on your type of manufacturing process, these are some of the benefits of installing CCTV systems in your factory or manufacturing site.
Prevents Untoward Incidents
When equipment is not looked after properly, adverse incidents can occur. Companies reduce the risk of accidents and general calamity by installing CCTV on their premises. For instance, thieves tend to think twice when they know there are CCTV cameras around. In cases where crimes are committed, detection rates have increased.
Cleanroom Design, Build & Validation
Budgeting and planning

Engineering, design & layout

Airflow and filtration design

Construction and Installation

Full Certification of our product

Industry-specific equipment installation

Validation
Reduces Machine Downtime
Machine downtime is one of the major concerns of manufacturing plants. By choosing to install a CCTV above machinery, companies can subsequently reduce downtime to a minimum. A high definition CCTV system monitors all mechanical movement of the machinery and makes it easy to identify faults as soon as they occur.
Health And Safety
A CCTV system allows you to detect potential health and safety risks around production lines and the rest of your facility. It also minimises the occurrence of trips, falls and injuries. You can determine where an injury happened due to faulty equipment, employees not following protocol or negligence of a worker.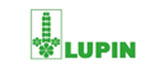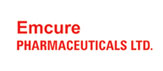 Modular Cleanroom Services
Research Protection
Research projects often receive large grants for long-running experiments. By installing surveillance cameras in the storage and lab areas, you'll ensure experiments remain undisturbed and the final result is not manipulated in any way.
Observations
Security cameras assist in overall observation. For instance, supervisors can observe laboratory activity for the purposes of evidence documentation, process control and health and safety.
Cleanroom Industries/Sectors
CCTV Cameras For Cleanrooms
Saakvee can help install video surveillance systems as part of your cleanroom, laminar flow cabinet and microbiological safety cabinets. Our products are also effective for biohazard containment facilities and scientific laboratories.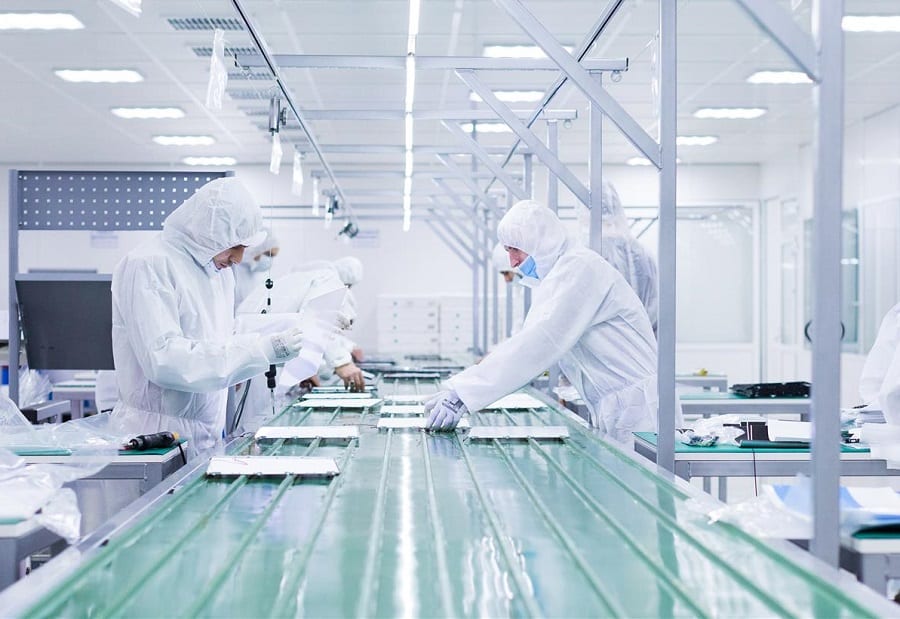 Supervisors can view the video feed in real time and interrogate the various stages of a product's manipulation or compounding throughout its cleanroom journey.
Products are constructed from the highest-quality durable materials. Systems are rigorously tested before being delivered to you and are covered under a comprehensive warranty.
Our smart security surveillance system is compatible with smart pass-through chambers and smart cleanroom access control systems. The connection can be wired or wireless and configured to run continuously.