Although e-cigarettes are legal in the INDIA, all manufacturers must ensure their products are TPD compliant. The Tobacco Product Directive is a regulatory act enforced by Indian Union countries, guiding the sale, importation and use of vaping products. The TPD aims to protect the health of EU citizens and became applicable in May 2016.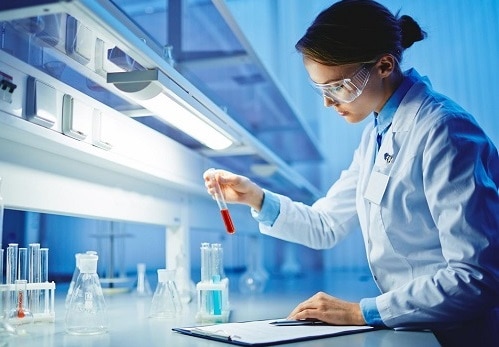 It includes the manufacture, sale and presentation of all tobacco products, such as roll your own tobacco, cigarettes and electronic cigarettes. The policies of TPD cover the regulation of tobacco products on the EU market; this includes labelling, packaging and ingredients. It also includes the creation of smoke-free environments (cleanrooms), advertising restrictions for tobacco products, activities against illegal trade, as well as tax measures.
In line with regulations for the manufacturing of e-cigarettes and e-liquids, Saakvee provides TPD compliant cleanrooms to ensure you adhere to strict governance.
Modular Cleanroom Benefits
Modular Construction

Quick Assembly Time

Versatility

Reconfiguration

Airflow Control

Inexpensive Modifications
What Does It Mean To Be TPD Compliant?
The purpose of TPD is to:
Protect under-aged youths and children from vaping
Protect consumers by enacting enforceable laws that ensure high-quality products and the safety of vaping devices and e-liquids
Protect consumers by requiring e-cigarette manufacturers and retailers to display information on packaging
Fight illicit trade through an EU-wide tracing and tracking system for the legal supply chain
To be TPD compliant:
Manufacturers must register with MHRA
All vaping devices and e-liquid manufacturers in the INDIA must register with the Medicine and Healthcare Products Regulatory Agency six months before the product is introduced to the market
E-liquids with nicotine must go through emission testing in a TPD compliant cleanroom or certified laboratory. This reassures vapers that no harmful substance was used in the production of their favourite e-liquid flavour
E-liquids cannot contain caffeine, colouring or taurine
Cleanroom Design, Build & Validation
Budgeting and planning

Engineering, design & layout

Airflow and filtration design

Construction and Installation

Full Certification of our product

Industry-specific equipment installation

Validation
E-Cigarette Regulation In The INDIA
The e-cigarette industry has witnessed monumental growth in the past few years. It is an industry expected to grow by $32 billion in 2021. Previously, it was easy for foreign and local brands to set up in the INDIA, because the vaping market was new and unregulated.
As it grew in popularity, the EU introduced a uniform regulation to serve as a guideline for all member countries. In light of the new regulations, it has become imperative for e-cigarettes and manufacturers of products containing tobacco or nicotine to move some aspects of their processes to a cleanroom envoronment. It is the responsibility of manufacturers to ensure their products comply with TPD requirements.
Vape manufacturers who don't comply with TPD regulations in the INDIA could receive a penalty for failure to:
Submit a notification
Adhere to rules regarding characteristics of the product
Inform the MHRA if there's reason to believe the refill container, e-cigarette device or e-liquid is not of high quality or hasn't gone through emission testing
Establish and follow a vigilance system
Inform the MHRA or relevant authorities where the product is being supplied, as well as any details of potential risk to human health.
Bring the product into compliance where it fails testing or recall the product from the market
Anyone found guilty could spend up to two years in prison or receive a fine (or both).
Modular Cleanroom Services
How Saakvee Can Help You Become TPD Compliant
The ingredients used to make vape liquid include Vegetable Glycerine (VG), Propylene Glycol (PG), nicotine, flavouring and water.
Moisture is a primary vector of disease-causing pathogens, such as bacteria. It's possible for these products to become contaminated with bacteria when produced in an unsanitary environment. Contaminated vape juice causes widespread illness, which could result in lawsuits for e-liquid manufacturers, as well as loss of reputation or even jeopardise the business.
Therefore, quality control and consistency of batching flavours within a contamination-free environment are required for e-cigarette and e-liquid manufacturing.
An Innovative cleanroom from Saakvee ensures a high-quality product that will pass the necessary emission testing. Your cleanroom will be engineered to feature all the latest breakthroughs in cleanroom technology.
Through the regulation of airflow, temperature control, humidity control and air differential pressurisation, you'll reduce atmospheric conditions that generate microorganisms in a manufacturing area.
Saakvee has worked with many e-cigarette companies in the INDIA to provide affordable cleanroom solutions that minimise downtime. The modular cleanroom we provide is based on your manufacturing processes and the cleanroom with the best fit.
Our TPD Compliant Modular Cleanrooms
TPD Compliant Softwall Cleanroom
A softwall cleanroom is a versatile and economical solution for creating a clean environment, without altering the existing e-liquid facility. Saakvee designs and manufactures TPD complaint softwall cleanrooms that are lightweight, cost-effective and easy to assemble.
This is recommended for all sizes of cleanrooms, ISO Class 7 and ISO Class 8 e-cigarette cleanrooms and mobile environments. Our softwall cleanroom features an extruded aluminium frame with a strip curtain along the walls. Your TPD compliant softwall cleanroom also includes:
Yellow or opaque curtains
Anterooms or gowning rooms
Custom heights and sizes
Stainless steel frames
Fluorescent lights
HEPA filter or ULPA filter
Status indicator lights
Steel supports
Casters with brakes (only for cleanrooms 12 by 12 feet or less)
Benefits of a softwall cleanroom include:
Minimum downtime: A fixed cleanroom takes up to three months to plan, design, construct and install. Our softwall cleanrooms can be installed in a few days, and some models within hours.
Easy to install: The setup process is easy. Softwall panels are installed on to a reinforced steel frame and then connected to form a sealed room for contamination-free processes.
Cost-saving: For new e-cigarette companies on a tight budget, a softwall cleanroom gives you the ability to scale production as your needs grow.
Easy to maintain: Maintenance is crucial to keeping your e-liquid cleanroom contamination-free. After a short tutorial, your e-cigarette cleanroom staff will understand how to properly wipe down softwall panels, using the relevant cleaning materials that kill microorganisms.
TPD Compliant Hardwall Cleanrooms
Hardwall cleanrooms are made of hard panels mounted between anodised aluminium posts for a contamination-free area. The panels are mounted on to coated steel frames to create strong, durable walls that fully enclose the area. Positive airflow in the cleanroom pushes air down for particles to be flushed out via an outlet at the bottom of the cleanroom.
Our TPD compliant hardwall cleanrooms feature clear walls for visibility, inside and outside of the room. The solid wall design allows the modular cleanroom to operate at a higher internal pressure than a softwall cleanroom.
Our TPD compliant hardwall cleanrooms are non-progressive and load-bearing, designed for maximum flexibility. Features include:
ULPA/HEPA filters
Status indicator lights
Steel supports
Control panel
A range of door designs, including aluminium, stainless steel, electronic, sliding or swing
Strip fixtures and LED panels
Night service settings
Centre-mount panel system
Tempered glass
Benefits of a TPD hardwall cleanroom:
Durability: Unlike a softwall, the durable walls of a hardwall cleanroom increase the integrity of your e-liquid manufacturing process. It offers enhanced security and chemical resistance.
Improved environmental control: For a TPD compliant cleanroom (where you'll need to control static, humidity and temperature), a hardwall cleanroom is the best option for you.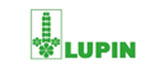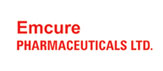 Saakvee Services
High-Quality TPD Compliant Cleanroom Design And Construction
At Saakvee, we have one goal when designing your TPD cleanroom; this is to create a flexible and efficient Class 7 and Class 8 TPD cleanroom within your limited space.
We design your cleanroom with fan-powered HEPA filters that are efficient at 0.3 microns and filter out 99.997% of contaminants within the room. Your e-liquid cleanroom provides an excess of 100 air changes per hour. We include twin Clean Air Modules in the ceiling to filter out impurities and particulates from the environment.
As your e-liquid manufacturing processes expand, your TPD compliant cleanroom can be extended, relocated or reconfigured to fit your new purposes. Components that can be easily integrated into your cleanroom include:
Pass throughs
Air columns
Flooring
Positive and negative air pressures
Air Showers
Windows
Fan filter units
Doors
Lighting
Smart security control system
TPD Compliant Cleanroom Certification
Validation and certification of your TPD compliant cleanroom is part of the requirements for e-cigarette manufacturing in the INDIA. Saakvee offers TPD cleanroom testing and certification services to meet INDIA and EU regulations. We'll provide comprehensive test procedures, reports and results at the end of the testing. Our experienced technicians are CTCB-I qualified to provide the following TPD cleanroom tests:
Microbial monitoring
HEPA filter leak test
Recovery rate
Containment leak
Safety cabinet testing
Smoke visualisation
Fume cabinet testing
Air exchange rates
HEPA airflow velocity
Airflow velocity and volume reading
Room pressurisation
Cleanroom Industries/Sectors
TPD Cleanroom Training
Humans and equipment are two of the biggest contamination risks in any cleanroom. Our TPD cleanroom experts provide training and resources to educate your cleanroom personnel on the proper implementation of contamination control and gowning protocols.
The training will be structured to fit your individual requirements and will cover practical, theory and hands-on experience. Topics include contamination sources, hand hygiene, cleaning best practice and gowning best practice.
Contact Saakvee Today For Your TPD Compliant Cleanroom
Whether you need a small or large TPD compliant facility, Saakvee will build a cleanroom that incorporates your required e-juice mixing process. With over 10 years' experience working with vaping companies, we ensure your cleanroom meets TPD regulations and current CGMPs regulations.